Is a 200-hour yoga teaching training enough to teach yoga professionally?
Is a 200-hour yoga teaching training enough to teach yoga professionally?
Completing such a course can be very beneficial and satisfying, but it is not always the right thing for everyone. Allow us to help you delve deeper into the subject and discover the eternal question – is a 200-hour yoga teacher training enough, or maybe you need more or less?
The onset of the pandemic a few years ago made everything easier and more difficult. From the aspect of easy things, anyone who wanted to had both the time and resources to begin formal yoga training – and all of it was executed online. However, this is a practice that has its pros and cons. That is why today, as we previously mentioned, we will be answering whether completing a 200-hour training course is really important and how you can advance further on your yoga journey!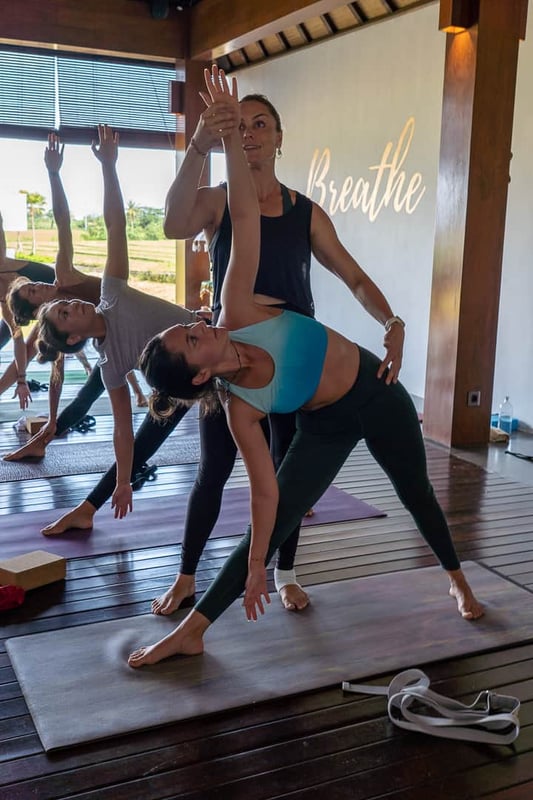 What is the 200-hour yoga teacher training?
The 200-hour yoga teacher training (commonly known as YTT) is a training program where yoga enthusiasts, beginner and advanced, sign up to learn all about yoga on their path to becoming teachers. This is a model that was created decades ago in North America by a certified body, and it is called Yoga Alliance. They have an online directory and provide standardised guidelines for approaches and training programs for people worldwide.
If you want to become a yoga teacher, a YTT is the first thing you need to look into. Take a look at this course and remember that you need to understand it as a fundamental point on your path to becoming a certified yoga teacher.
Of course, you can study this at a yoga retreat. However, this is where things get a bit tricky. Starting an in-depth search for the perfect place can take a while, especially because you want to study where you will be provided with enough space and be taught by certified teachers. So don't worry about convenience – focus on excellence, and the best option will present itself to you in no time.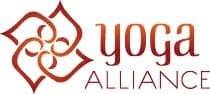 A little more on the Yoga Alliance

This is not just a practice where you will learn plenty of yoga poses – think about it if it is a 200-hour yoga teacher training, then there is a lot more than that. So, we are sharing some of the curricula to give you an idea of what to expect as soon as you start your 200hr YTT.
Training, practice, techniques

 
Naturally, this is the favourite part with all students because it involves a variety of asanas. You will learn the Sanskrit name of the yoga poses, you will learn about the benefits that come from each pose (both emotional and physical), and you will learn all about the techniques as well as the yoga tradition.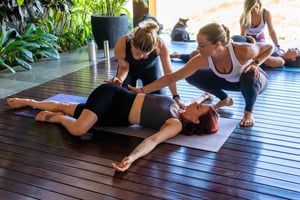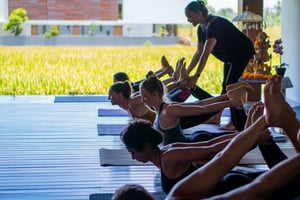 There is a certain structure to each class, so if it ever happened to you that your yoga class went by in a flash, this is the part where you will learn how to do the same. The structure of the yoga class is incredibly important, so you will learn how to create a wonderful flow of asanas that you and your students will enjoy. This is where you will also learn about the business aspect of yoga in case you want to open up your studio one day.

Alignment is everything, and knowing how to place your body correctly to get the most out of the poses is a form of art yet to be learned. If you want to become a teacher, you need to know the positive and negative sides to each pose, and this is where you learn it.
Last but not least, the practicum is there to help you show off everything you have learned during this course and even add a touch of yourself to the presentation. You get to showcase what you know in a supportive environment, preferably at a yoga retreat, surrounded by peace and love, and there is nothing better than that!
Are these 200 hours enough to enable you to teach yoga?
The answer here is both yes and no. Think about it this way – as you need a lot of passion and a good plan for everything in life, you need that here too. The 200-hour yoga teacher training is something you need if you are a beginner, but it is not enough if this is the first time you are interested in the subject. If you are a beginner, you might need special certifications that you can combine. A few YTTs are better than just one! In this case, you can combine several and take in all the knowledge, deepen your passion, and become a professional along the way.
On the other hand, it is a great learning opportunity that can help you become more, experience more, and set you on the right path to becoming a yoga teacher. You can take the training at a yoga retreat and study from one or a few teachers. There are varieties to discover and plenty to learn, so all you need to do is pick a starting point and begin from somewhere!
The bottom line is that you will never stop learning, not after the 200hr YTT, not long after that. Also, you need to know which kind of yoga you want to focus on. Both newer and older students should be much more specific when interested in this subject. In the end, you might even find yourself a little scared of a room filled with people where you are the teacher! But, however you look at it, it is an adventure that you should not miss!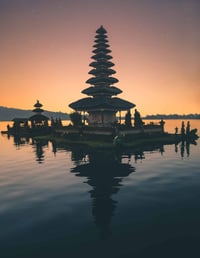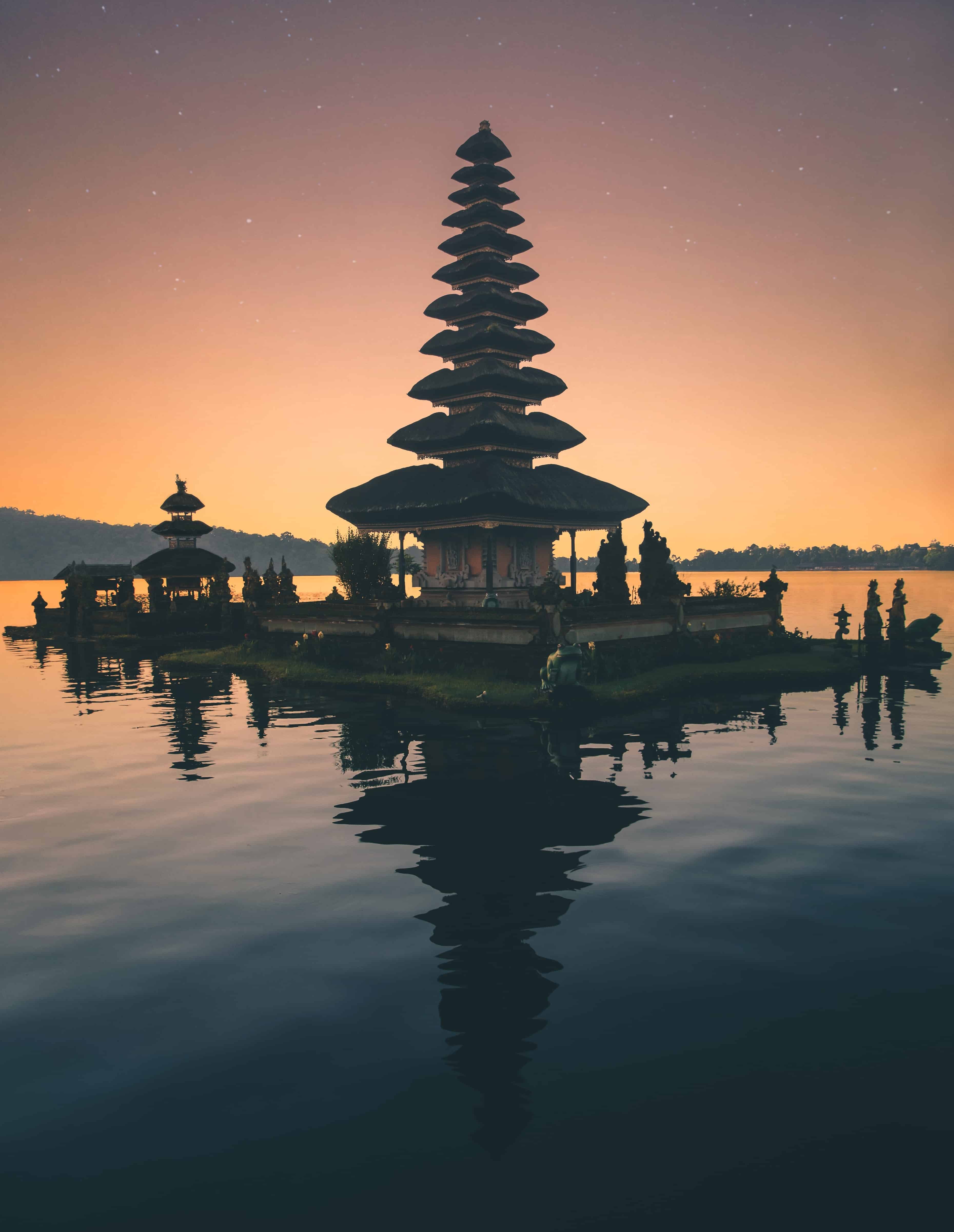 So, we can discover from today's subject that taking a 200-hour yoga teacher training (or YTT) is sometimes enough to start teaching yoga professionally, but sometimes it is not. It all depends on you, your wishes, aspirations, and how far you feel you have advanced during the course. If you want to master your knowledge and skills, advance and enrol in a training course, head to our page and look at our 100-hour yoga teaching training!