MID YEAR SALE!!!
Enter coupon code to receive a further $200 discount off any online training bundle including 2 or more courses! Hurry, offer ends soon!!
Enter coupon code:
MIDYEARSUPERSPECIAL
Yoga Mechanics Course
✔

Online self-paced training
✔ Learn the latest knowledge to help your students

✔

Yoga biomechanics and asana

✔

Understand the science, biomechanics and physiology of stretching

✔

Busting common myths of yoga

✔

Learn how to teach ALL bodies

✔

Stretching redefined

✔

Breaking down the science of yoga

✔

Become a stronger, more knowledgeable and compassionate yoga teacher to help others

✔

Workshops, presentations and full length classes

✔

Internationally accredited with Yoga Alliance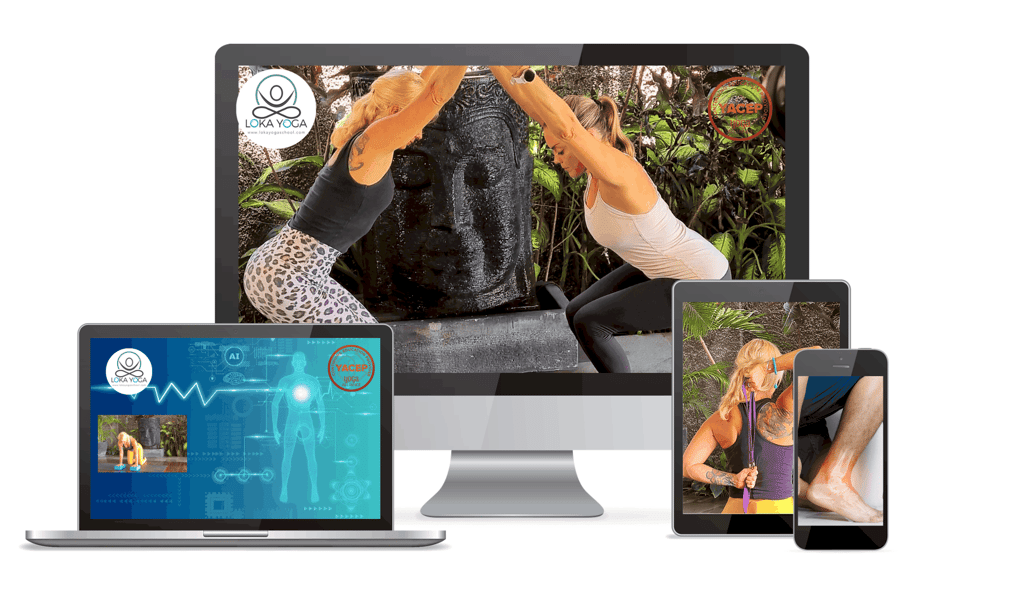 Biomechanics is the study of biological systems, particularly their structure and function, using methods derived from mechanics, which is concerned with the effects that forces have on the motion of bodies.
LAST CHANCE TO SCORE OUR SUPER SALE!!
(until September 28, 2023)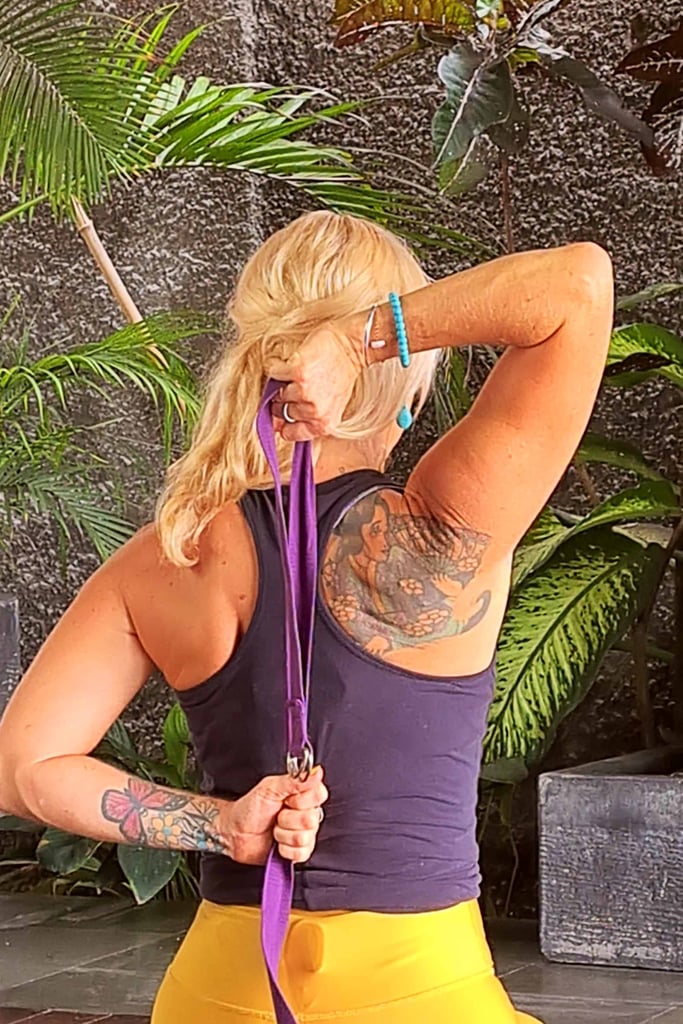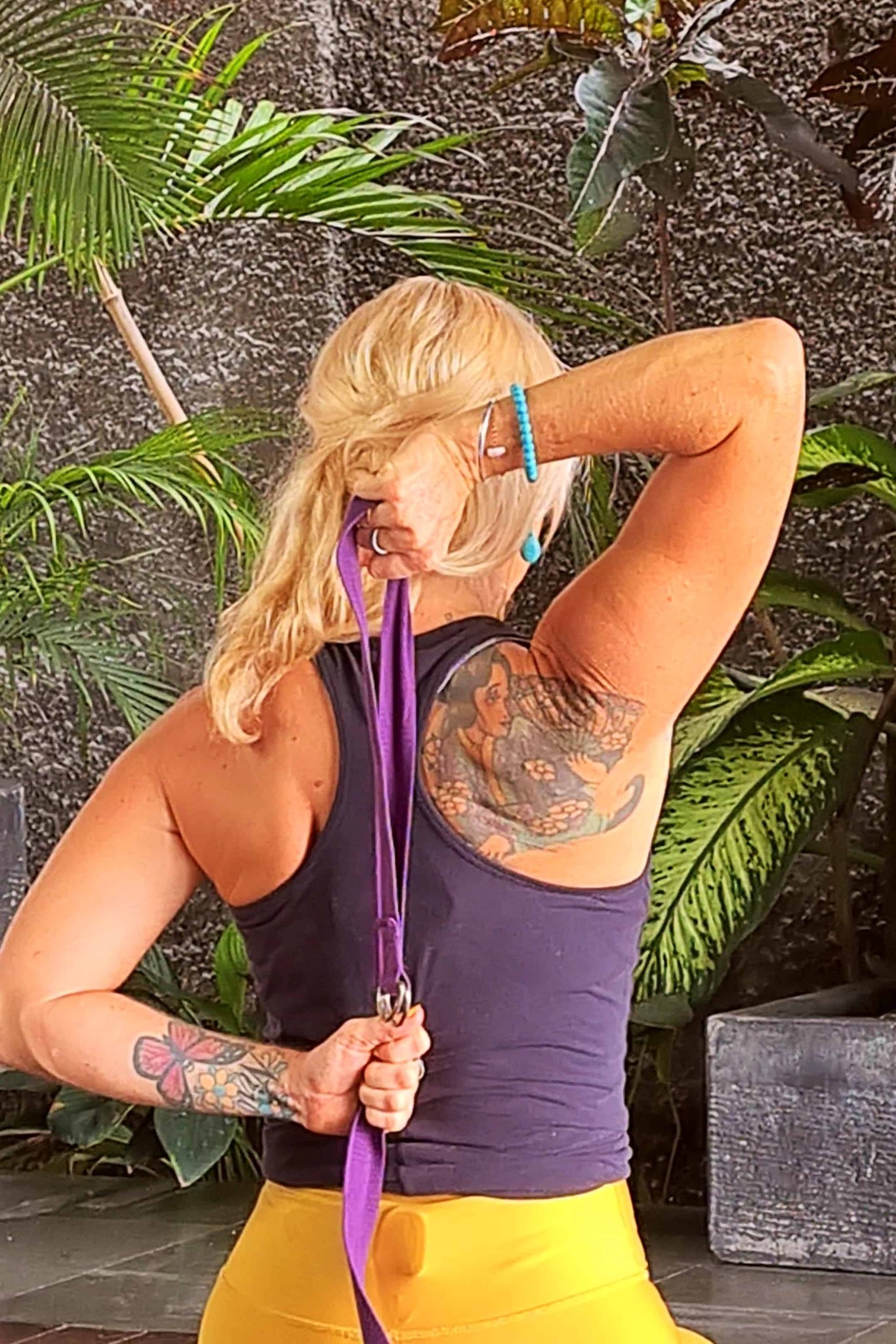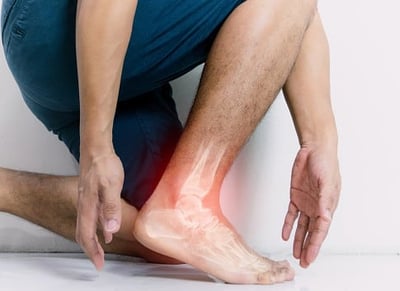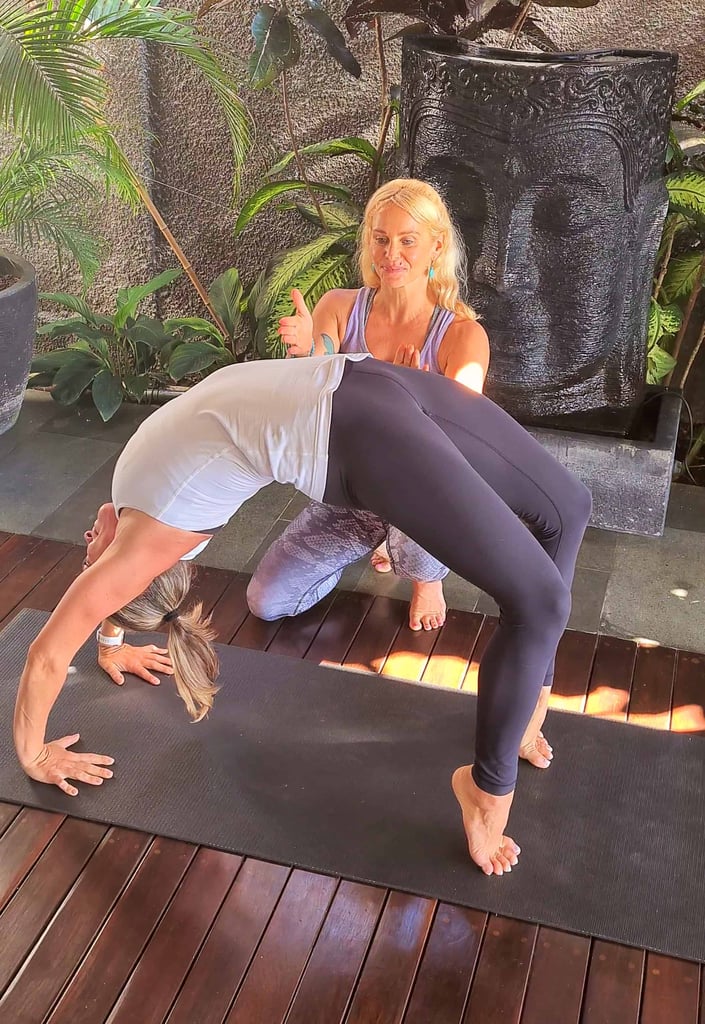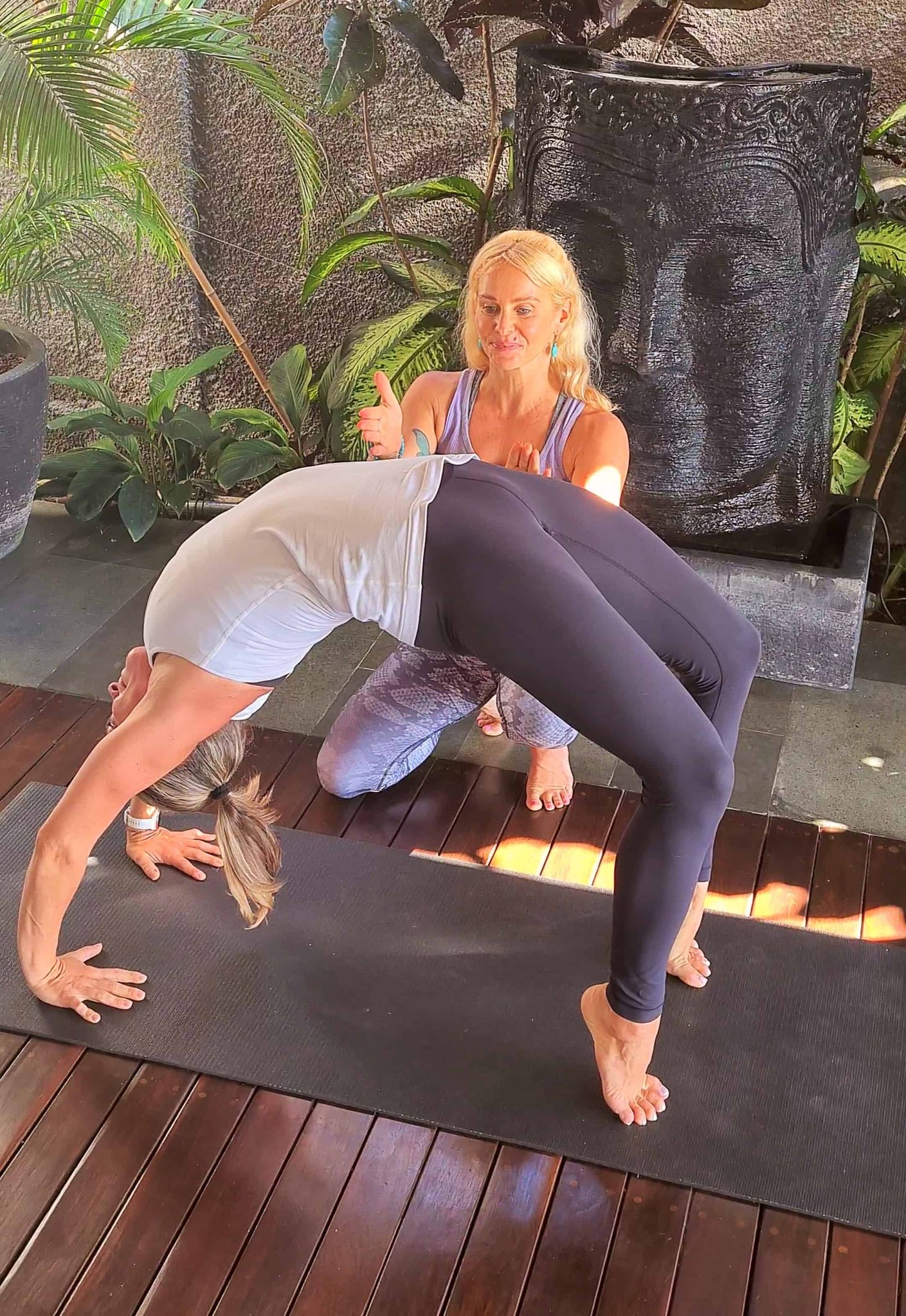 Self-paced training – study when it suits YOU!
In your own time, at your own pace.
Join our online training and take your knowledge to the next level. Plus a whole host of bonuses for a limited time! Register to receive instant access.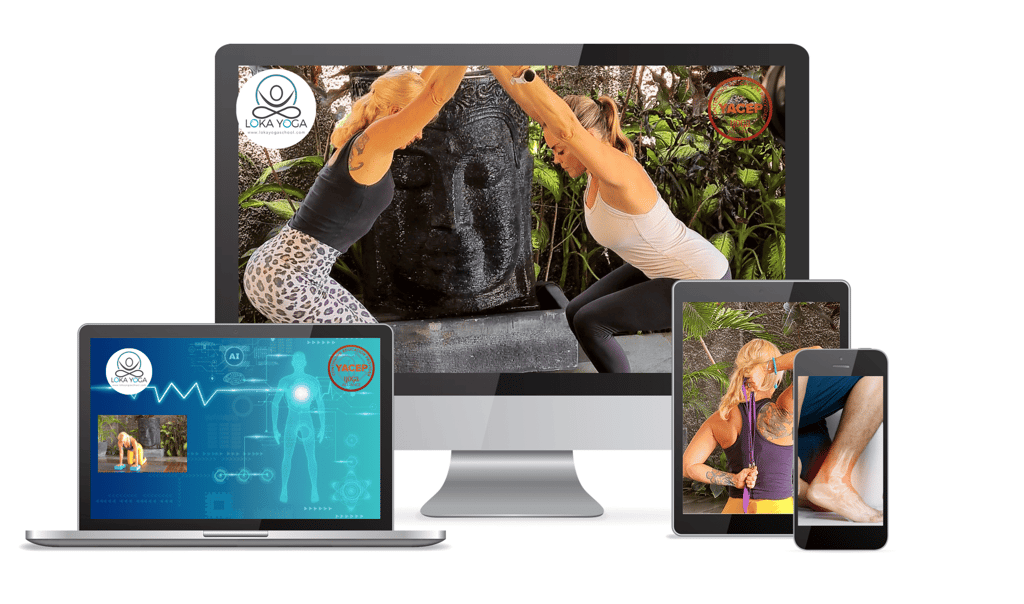 This training is perfect for all yoga teachers who want to learn more about the physical benefits of yoga and take their teachings to another level, or for those wanting to learn the fundamentals and healing qualities of yoga to benefit themselves and others.
Learn the science behind this spiritual practice. Feel AND Heal.
Many yoga teachers and practitioners do not have a strong understanding of the human body, mobility and biomechanics. They struggle with identifying the key differences between tension and compression, stressing and stretching, pain and discomfort or acceptance with their capabilities and restrictions. This can lead to causing physical harm or causing additional injury to a person when teaching.
Here we share the knowledge of Yoga Mechanics, bust the myths of many common yoga poses and incorrect cues you have probably heard your favourite teachers say (and possibly say or think yourself!) We guide you through various techniques, exercises and functional movements that allow you to explore your body and offer an opportunity to teach others how to feel into these areas and heal at a deeper level. These are the tools used with elite athletes, leading fitness professionals, people working with injuries or disabilities or senior citizens and can be incorporated into any yoga sequence in yoga studios, fitness centers, workplaces and clinics! Imagine how popular you will be! In just 20 hours, you will be able to develop your own practice, learn what works for YOU and YOUR body, share your passion and be helping others!
This course is for teachers and students who have an insatiable curiosity about stretching, what it does and how it works, while accepting that conventional stretching wisdom isn't always accurate.
This a comprehensive, self-paced training with professional film, sound and lighting quality. The quantity of content in this training far exceeds an in-person training and therefore the time it takes you to complete will vary from one person to another.
An advanced training for yoga teachers and practitioners,
taking your knowledge and skills to the next level!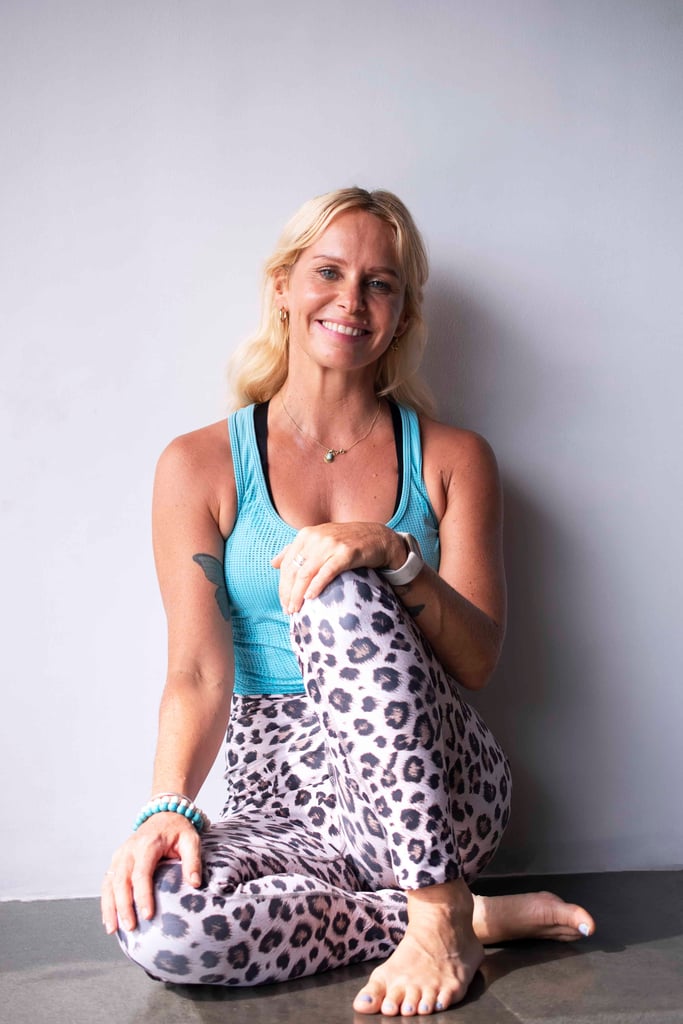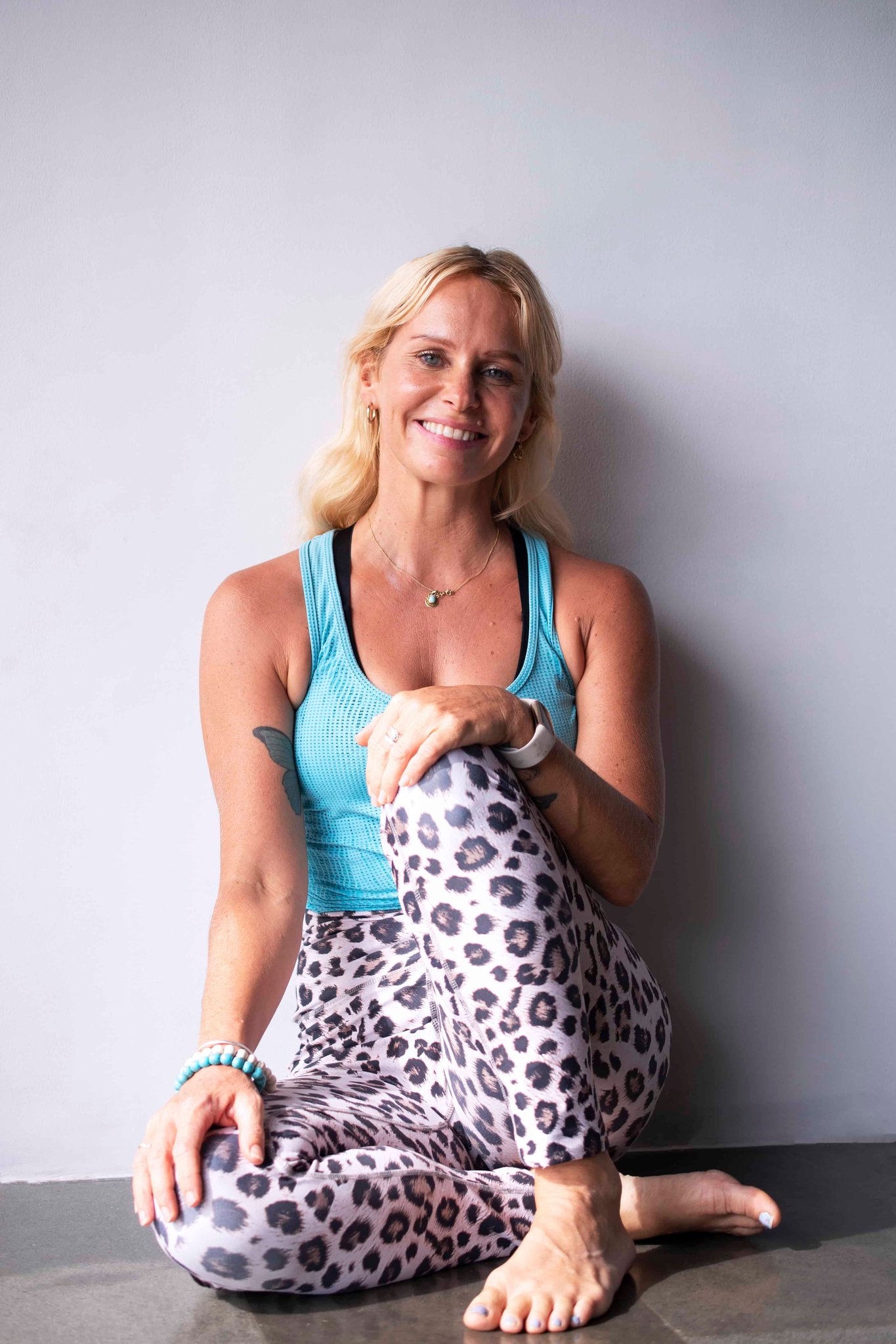 A 20 hour internationally certified, self-paced course, setting you up for success as an advanced yoga teacher. Also providing additional resources to the many who are already deep into the practice and teaching other styles!
You'll learn how to;
Teach additional yoga exercises and techniques safely and effectively to all ages and capabilities
(learning how to use yoga to release tension, stress, alleviate pain, prevent injury and promote recovery)

Gain knowledge on the fundamentals and mechanics of yoga
(so you can help athletes, senior citizens, office employees and anyone who has a human body)

Advance your knowledge and understanding of the human body and Anatomy
(allowing you to stand out as a teacher and truly understand other's physical concerns!)

Create transformational yoga classes that deliver a beautiful experience
(without fear of wondering if your students will be able to do the poses)

Build a creative and effective sequence with options and variations, incorporating the various mobility techniques
(so you can teach and cater to a wider audience)

Boost your yoga resources without breaking the bank
(online and self-paced training saving you time and money)

Qualify to log an additional 20 hours training and continued education with Yoga Alliance
(internationally certified and accredited)

Advance your teaching and obtain knowledge and skills that is taking the world by storm!
(increasing your Yoga repertoire)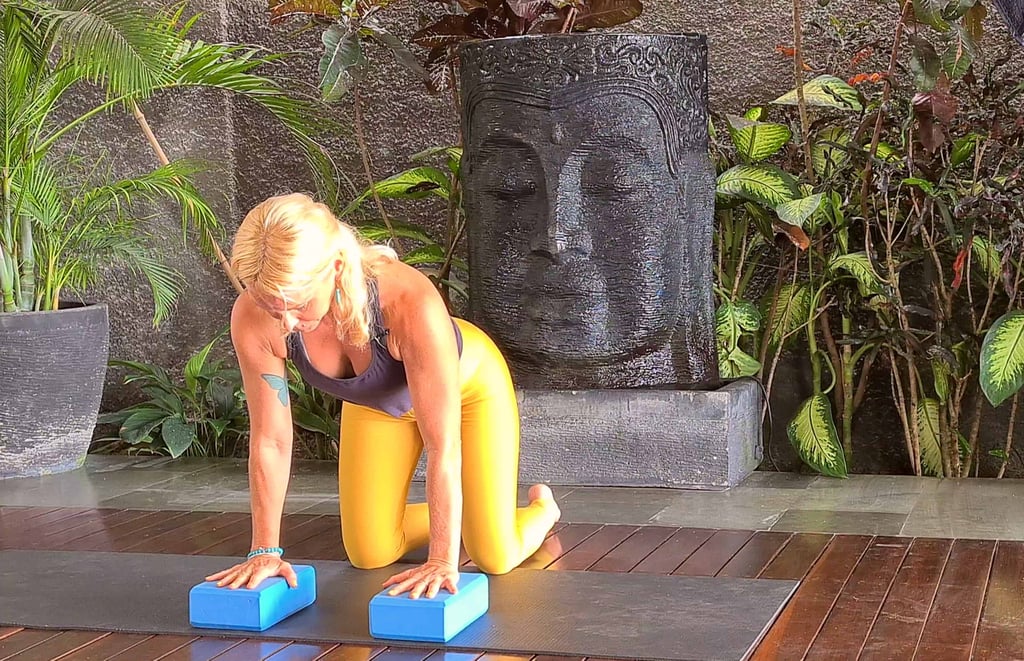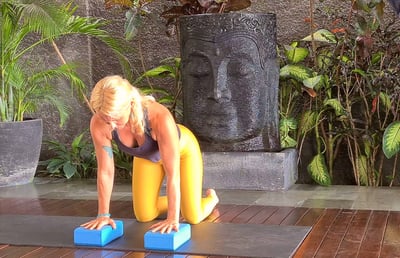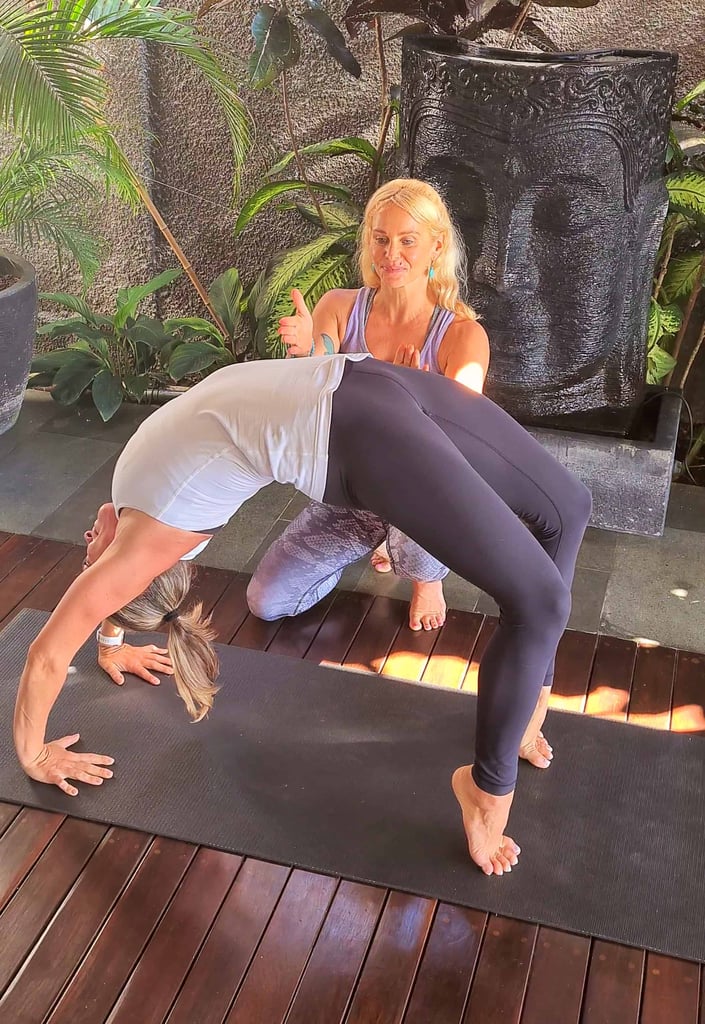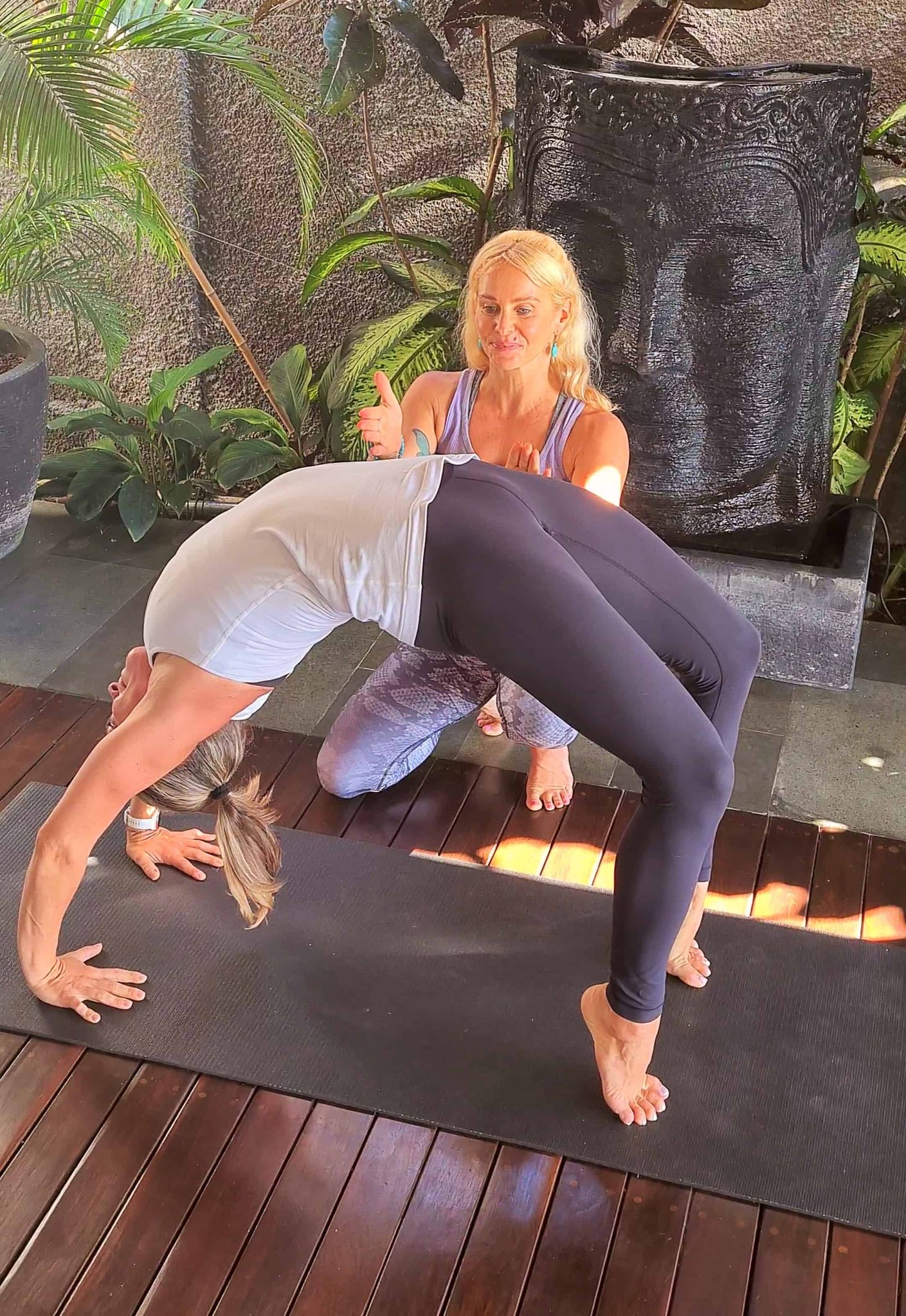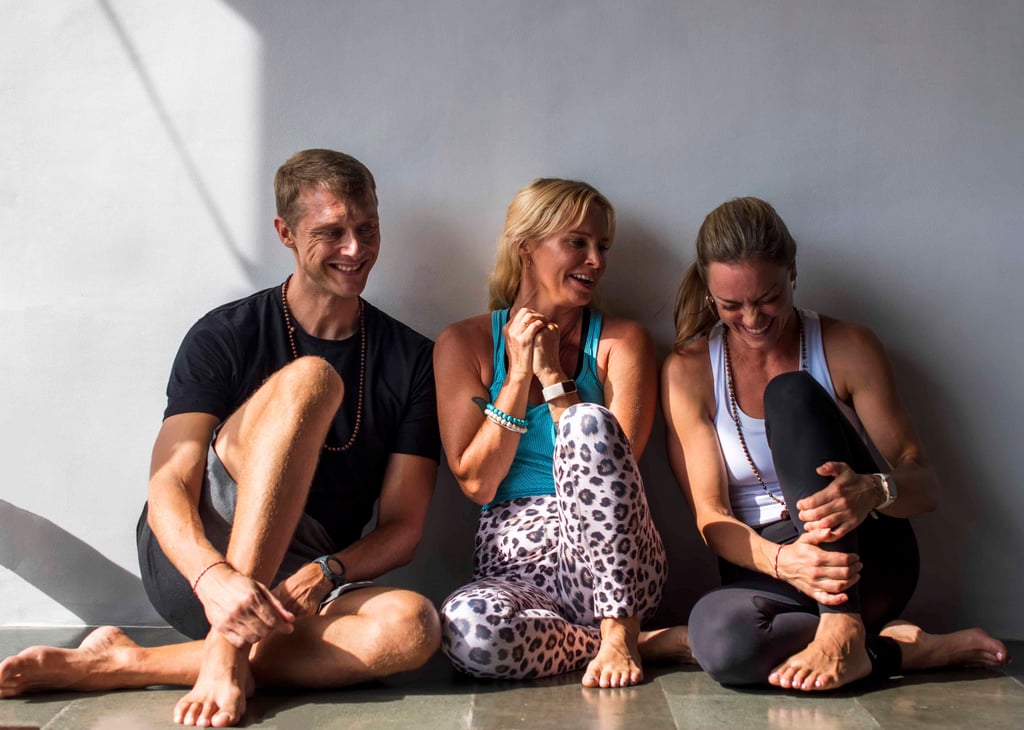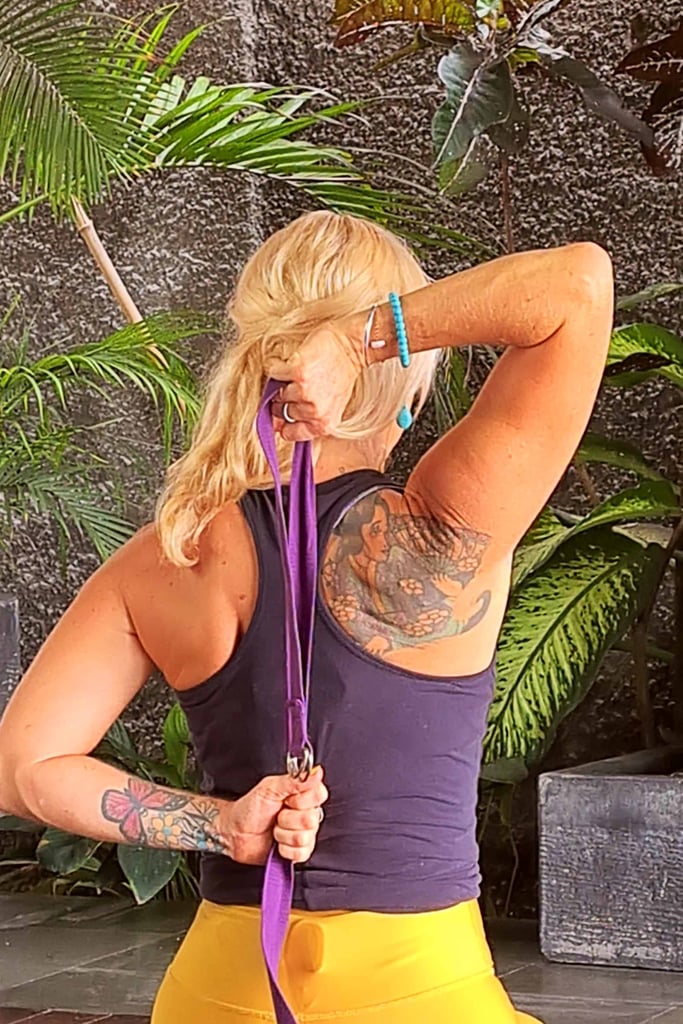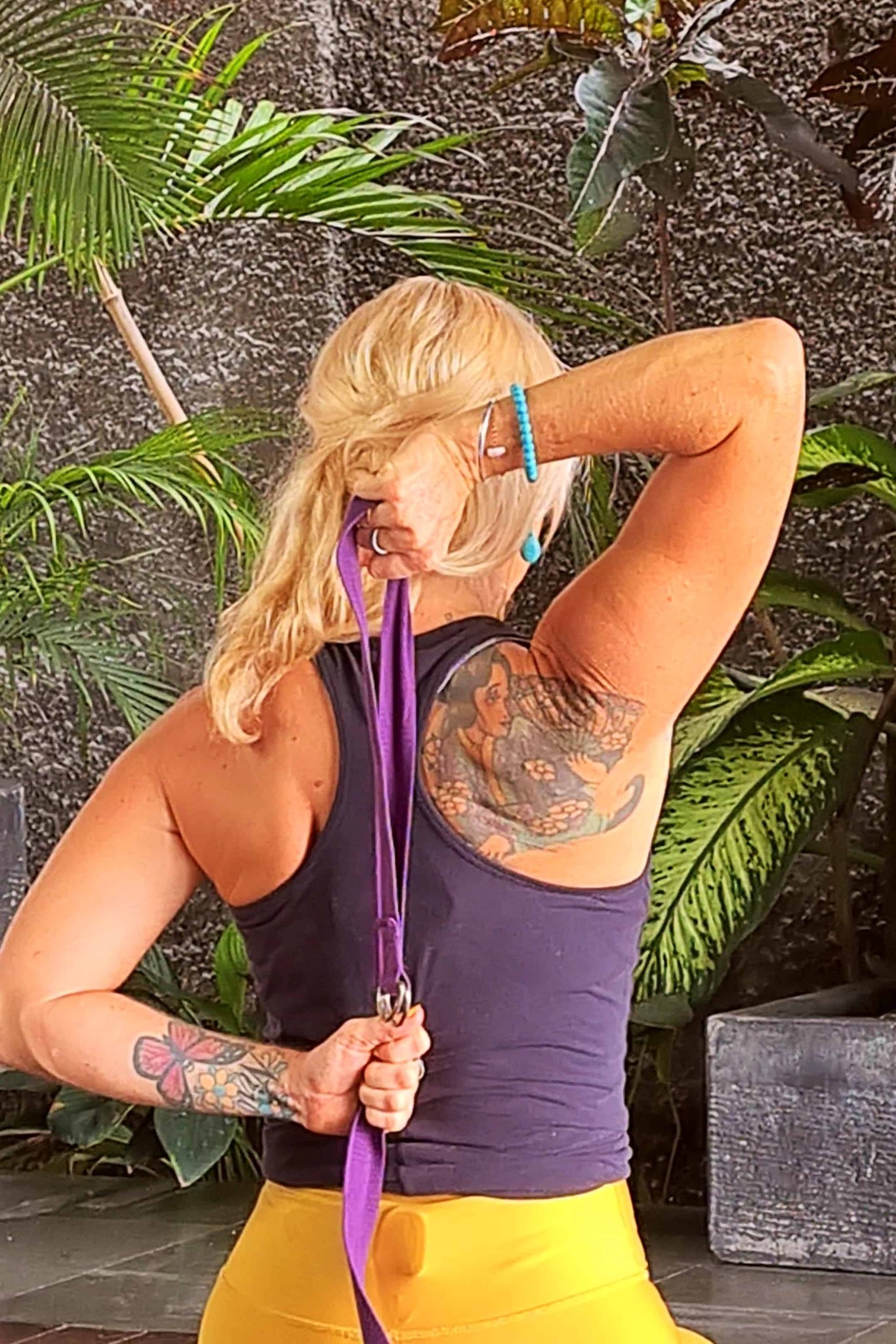 What's inside the Online Yoga Mechanics Training?
Complete Yoga Mechanics training program (value US$ 699)
Internationally certified and accredited with Yoga Alliance, this 20-hour training will set you up for success as a yoga teacher or practitioner!
BONUS: Yoga Mechanics workshops in action (value US$ 249)
Breaking it down. An opportunity to be a student, learn from an expert as you experience and feel the exercises and techniques yourself allowing YOU to teach from a place of knowledge and understanding!
BONUS: Tune Up Class (value US$ 89)
Putting it all together. Stella's famous full-length Yoga Mechanics class, to inspire your teaching
BONUS: Common Cues & Misconceptions (value US$ 49)
Powerful knowledge and awareness…the information you usually never learn in a yoga class! Including benefits, contra-indicators, options, variations, cues and instructions.
BONUS: Teaching Tips (value US$ 29)
Amazing additions and inclusions for your teaching and knowledge to make you stand out and have your students wanting more!
Total value US$ 1115!
LAST CHANCE TO SCORE OUR SUPER SALE!!
(until September 28, 2023)
or
Book an online training bundle and SAVE plus score FREE lifetime access!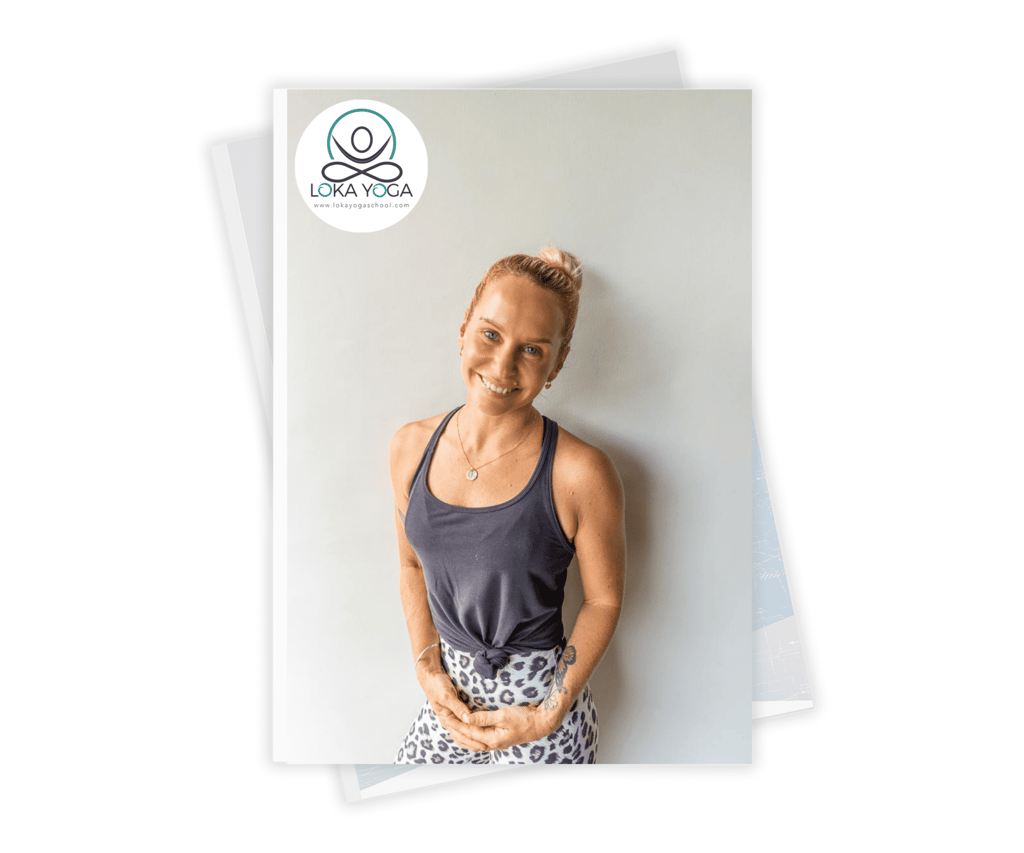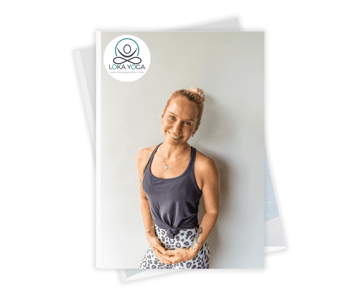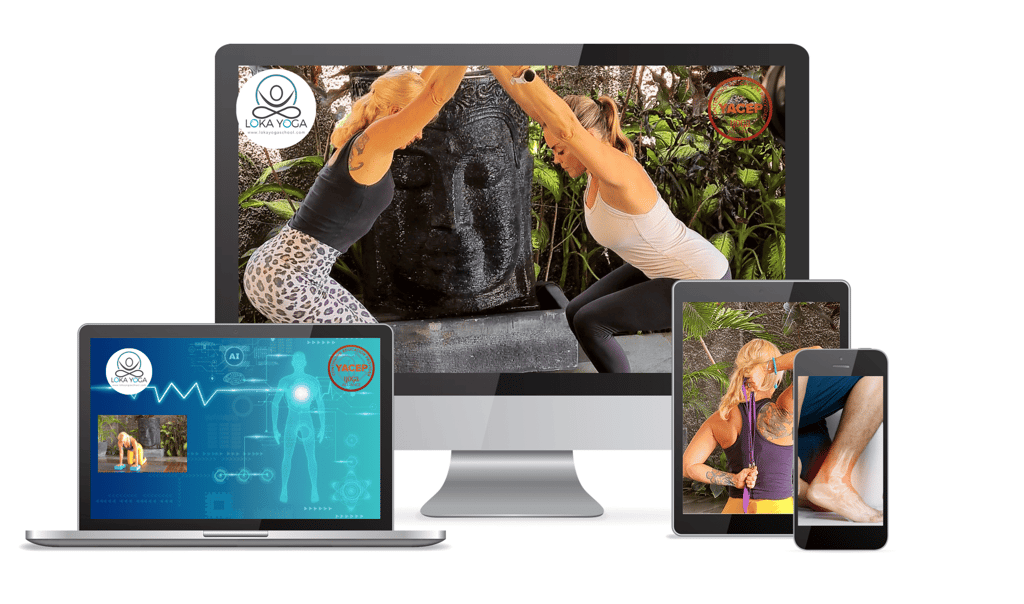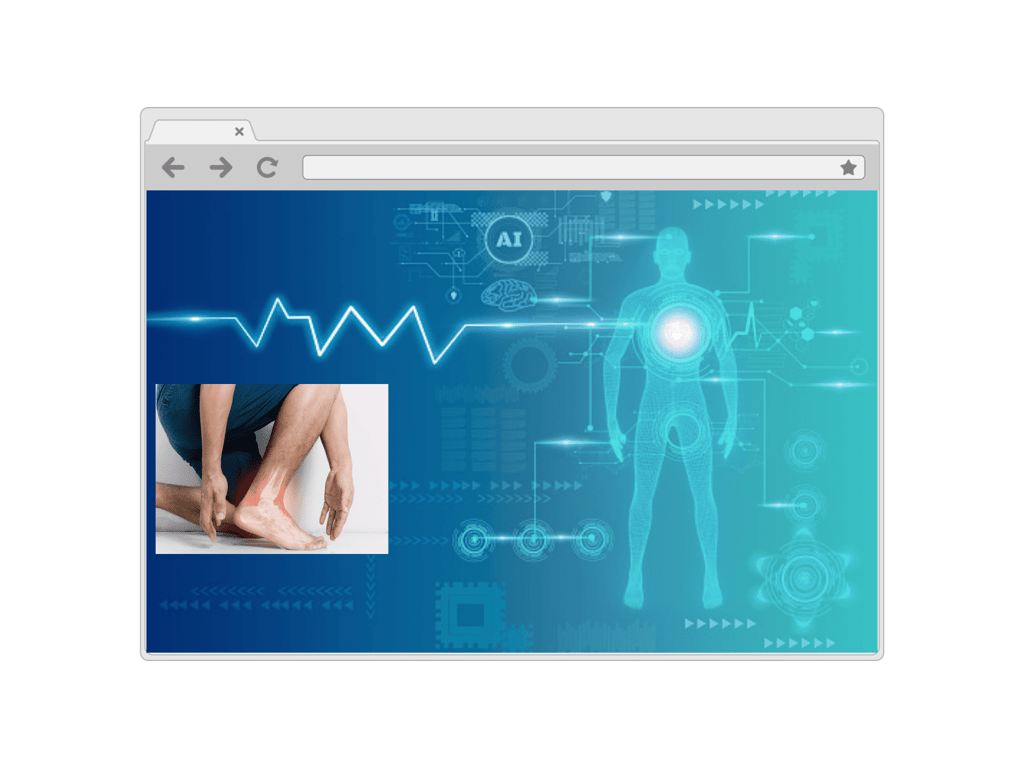 Frequently Asked Questions
Do I need to be a yoga teacher to take this course?

No you do not need any prior training to complete this training. Our course is recognized and accredited with the international Yoga Alliance, so if you are a registered member then you may log the hours as Continued Education. It is NOT necessary or required to be a Yoga Alliance member in order to complete this course.
Will I be certified to teach Yoga Mechanics following this course?

Whilst this course is not a teacher training and does not provide a qualification, yoga teachers who complete this training will have the knowledge and skills to feel comfortable to teach the exercises and techniques and include them in their classes.
How many hours is this training?

Accredited for 20 Continued Education hours, our Yoga Mechanics training combines lectures, presentations, workshops, videos and guided practices of each technique with the expert teacher, as well as opportunity and time for personal practice. As the course is self-paced, you may work through it at your convenience.
How long will this course take to complete?

This really depends on you! Some of our students finish within a week, whilst others take much longer. There are no restrictions, so you can take your time and move through the course as it suits you!
Is this course internationally certified?
I have not completed any similar training before. Is this course suitable for me?

Not a problem at all! We teach you what you need to know and guide you through each technique carefully, step-by-step.
Can I progress through the course at my own pace?

Yes, absolutely. All of our classes, lectures, presentations, workshops and guided practices are professionally recorded and presented on a learning management system that tracks your progress, allowing you to see what you've already completed. You may also go back and enjoy any of the classes or content even after you have completed it.
Are there any assessments?

There are no assessments required for this course. We are internationally accredited and certified with Yoga Alliance.
Do I get a certificate at the end of this course?

Yes you do. Upon successful completion of the training, you will automatically and immediately receive a certificate from us!
Why is this course so much cheaper than most others I have seen online?

The simple answer is; because there is a global pandemic causing much financial stress and we don't want to add to the stress or break your bank for you to learn these valuable skills. We are internationally certified and accredited and offer far more than most mobility yoga courses and along with a super affordable price, we feel happy and grateful to have created such a wonderful, happy community of teachers and yoga practitioners!
Is the course content available as lifetime access?

Yes it is. There are no time restrictions for you. Take your time and enjoy. You may go back and enjoy the teachings and guided practices even AFTER you have completed the training and received your certificate. You may also receive FREE lifetime access when you book the training in a bundle package. Otherwise, following the initial 3-month period, a monthly fee of only $4.99 applies to maintain full membership.
What if I do not have a computer; will I still be able to complete this course?

We use a professional learning management system which is recommended to be accessed via a laptop or computer for best results and ease of access. However, we have had graduates complete the entire course on their phones or tablets without issues!
Can I complete this training if I am pregnant?

Yes absolutely. You will need to consult your medical professional to discuss certain techniques, as not every breathing technique is recommended for pregnancy. However many techniques are highly beneficial and recommended to practice during pregnancy!
What kind of support can I get if I get stuck?

Upon joining the online training, you will receive the direct contact details for our teachers at Loka Yoga School, who will be happy to assist or support you along the way!
Is everything available immediately?

Yes! Everything is ready to go. As soon as you complete the registration process, you will have instant access!
Do I need to use a special program to access the materials?

No, just a standard internet browser is fine (Safari is not recommended). Our online training portal is simply accessed through the internet.
If I cancel my subscription and change my mind, can I renew it again?

No. Upon cancelling your subscription, your registration and history will be permanently deleted from the system.
Can this be accessed without the Internet?

No. Internet is required.
How much can I save?

The total value of this training is currently US$1115!
More about what we do during our Yoga Mechanics Training…​
To really understand any form of yoga and it's complexity, one must experience it.
This professional comprehensive online training is guided by Stella Attwood; a well-known expert who has worked professionally in her specialised field for over 12 years (including teaching yoga, Pilates, functional range conditioning, yoga therapy, Garuda method, prenatal and post-natal exercise, Barre fitness, Aerial fitness, personal training, Tai Chi, Qi Gong, Pain science, evidence-based movement and rehabilitation.
Our online Yoga Mechanics training course includes;
Various Yoga exercises, mobility work and techniques to boost your knowledge and personal journey, with step-by-step instructions detailing each technique. Complete with comprehensive classes, videos and workshops detailing the options and variations, benefits, contra-indications and props

Full length classes for you to experience the techniques

You will receive exclusive access to Loka Yoga School's online Yoga Mechanics training portal, with accessibility to all modules, workbooks, photos, videos and tutorials

Collection of entire mechanics and mobility sequences ready for YOU to practice and teach!

The Spine and Core

Hips and Knees

Shoulders

Mobility

Isometric drills

Sequencing

Cues and Instruction

Dynamic movement

Workshops in practice

Full length movement class

No previous yoga teaching certifications are required

Eligible for continuing education credits with Yoga Alliance
Yoga Alliance certified online training​
Complete Yoga Mechanics training program (value US$ 699)
BONUS: Yoga Mechanics workshops in action (value US$ 249)
BONUS: Tune Up Class (value US$ 89)
BONUS: Common Cues & Misconceptions (value US$ 49)
BONUS: Teaching Tips (value US$ 29)
Total Value (US$ 1115)
Receive the entire package now for only US$ 299
Evaluation & Certification
There are no assessments required to complete this course. It is for education and knowledge purposes only.
YACEP – Yoga Alliance Certification
The Yoga Mechanics course offered by Loka Yoga School includes 20 hours Continued Education with Yoga Alliance. Our graduates can log additional hours with Yoga Alliance if required.
Refund Policy for Online Yoga Mechanics Training
Upon completion of registration and payment to any of our online trainings and packages, students immediately and automatically receive full access to all purchased trainings and associated course materials, group forums and teacher's contact details. Full payment is required to provide you with access to our online portal. Once your payment is made, you will have access to all modules, tools, videos and course content. For the protection and security of Loka Yoga School, a no-refund policy applies.