100 hour Internationally Certified Course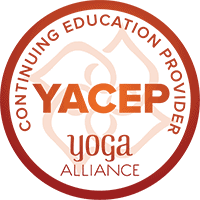 Looking for the next step after completing your 200 hour Yoga Teacher Training? This is it!
Join the entire team of experts at Loka Yoga School for 10 incredible days immersing yourself in the yogic lifestyle, helping build your confidence as a teacher, dive deeper in your knowledge, awareness and understanding of all aspects of this ancient tradition and develop your success in the business of teaching.  Including advanced teachings of Tantra, Kundalini, Vinyasa, Power Yoga, Yin Yoga, Mandala Flow, Breathwork, Meditation, the Business of Yoga and setting you up for success to obtain employment in this popular industry.

Learn from a team of expert professionals in their field, who have each successfully managed and taught yoga classes, specialised workshops and entire businesses around the world.
This course is ideal for those wishing to go deeper.  It is perfect if you have previously completed a 200-hour certification, but are not feeling confident to teach.  OR if you have been practicing yoga for a while and wish to learn more, gain deeper knowledge and understanding of yoga and the human anatomy and experience the epic inner-journey and a stronger awareness of yogic philosophy and self study.
Join the Loka Yoga School team to strengthen your skills and build your confidence in yoga, pranayama and meditation.
A retreat-style immersion assisting you to guide an experiential yoga class, working on the art of sequencing, dive deep into Yoga Mechanics, learn the art of teaching yoga to children and teens, immerse yourself in Yoga Philosophy,
perfect the ability to offer hands on adjustments and corrections to your students and an opportunity to deepen your knowledge and understanding in Anatomy and Philosophy.
Accredited by Yoga Alliance as part of YACEP (continued education).
We limit numbers to only a small group of 16, allowing maximum attention and focus to each individual throughout your journey. 
Our teachers will be your mentor and guide, helping you to achieve your goals!
Apply now to join us for our next immersion:
7 - 18 July 2025
**Placements are strictly limited to only 16 students per training. This allows the personal focus and attention each individual deserves and ensures you are set up for success, comfort and enjoyment along your 100hr YTT journey.
This course is ideal for anyone seeking to...
What a day on the Immersion will look like...
· 06:30 Daily yoga practice (including mantra, meditation, pranayama and asana)
· 08:30 Nourishing breakfast included
· 09:30 Yoga Mechanics/ The Human Body/ Yoga Anatomy
· 11:00 The Art of Teaching/ Sequencing/ Adjustments
· 12:00 Free time
· 14:00 Yoga Philosophy
· 16:00 Yoga Workshop
· 18:00 Conclude
The journey shared by a few of our students...
A few words from one of our graduates
"The 100hr YTT and yoga teacher's retreat was such an amazing experience, both professionally beneficial and also on a personal level.
As a yoga teacher, I deepened my own practice and knowledge, through the advanced daily morning practice and the  workshops throughout the day. Practicing and guiding meditation, pranayama and breathwork, receiving and offering adjustments and Ayur Veda cleansing kriyas were taken further, along with a deep dive into philosophy and anatomy. All of this combined has given me confidence, inspiration and motivation to really find and share my voice. 
This retreat attracts like-minded people and it is time when you are surrounded by kindness from the teachers and the others students.
Taryn and Yann manage to create a safe and supporting space, where you can truly be yourself.
I am extremely grateful to Taryn, Yann and all other teachers (especially Alka, Stella and Deva) to be a part of my journey!"
– Elisa Caudron (France)
Professional 100-hour yoga teacher training
A unique opportunity to join us in Bali, study and practice yoga for 10 days whilst enjoying the natural beauty surrounding us.  We are located right by the beach in Canggu!
Our internationally accredited yoga teacher training program will provide you with the skills necessary to teach globally.
Not only will you dive deeper into your practice and immerse yourself in complete in-depth training into the yogic sciences, you will learn the art of teaching yoga asana and also gain a comprehensive understanding of the philosophy, lifestyle and techniques of yoga.
Please check out more student reviews and testimonials on our 200hr YTT page and Google reviews!
Our venue is an elegant seven bedroom retreat with villa-style accommodation harmoniously placed within extensive landscaped gardens right by the famous beach in Canggu. Surrounded by emerald green rice paddies in a quiet and peaceful location, this is the ultimate hideaway to kick back and relax. Canggu still maintains the true essence of Bali… un-spoilt vistas, the natural beauty of its ancient temples and the friendly local inhabitants not to forget the best surfing spot from the West Coast on Echo Beach, located just down the road.
On site, enjoy the beautiful swimming pool, garden areas, exquisite yoga shala and gazebo with the most incredible views and blissful areas for meditation. We will have the venue to ourselves to allow a safe space to dive deeper into self-knowledge.
​
The breakfast meals will all be prepared onsite by our qualified chefs (specialising in the finest quality vegan and vegetarian cuisine) and are highly nutritious. We have spent a lot of time designing a meal program that will give you everything you need to nourish and nurture your body and soul, to start each day with energy and vitality!
Dive deeper into your yoga practice as you enhance your skills and recharge in a supportive environment. Enjoy the food, tranquility, town and beaches in Canggu.
Join us on our next 100-hour yoga teacher training course in Bali, Indonesia. Take time to enjoy the nature and surf of this paradise as you journey into your practice and the study of yoga.

Our 100 Hour Intensive Yoga Teacher Training is accredited by Yoga Alliance.
Successful graduates will receive a certificate at the final graduation ceremony.
A few words from our graduates
In this 100 hour Yoga Teacher Training I had yet another amazing experience with Loka Yoga School. Everyday was full of excitement to me because something amazing, unexpected and interesting would happen. We learned a lot of new things and got a deeper knowledge about things we learned in the 200 hour YTT. The teachers were very creative in delivering their lessons. Every class was fun, interactive, enjoyable and often surprising.
The main classes that we got every day were the daily morning practice including meditation, breathwork, mantras and asana, a teaching workshop, practical anatomy class on the mat and yoga philosophy. There were also classes with guest teachers including an expert in Ashtanga, Yoga Mechanics, Ecstatic Dance, Light Energy Activation and my favourite one was the Public Speaking workshop! I really got a lot out of these 2 weeks.
The venue was also great, the room was really nice, spacious and clean, the service was top notch, everyone was super friendly and the breakfast was really good and varied each day! The teachers and the venue both have super cute and sweet dogs that made the experience even better.
What a wonderful, unforgettable experience that I hope everyone should have!
– Astari Pahlevi (Indonesia)
"I loved this 100-hour YTT and yoga teacher's refresher immersion retreat! It was everything I hoped for and so much more. I completed my 200-hour yoga teacher training with Loka Yoga School back in 2022 and whilst I had begun teaching, I found myself lacking confidence and self-belief – something which so many new yoga teachers feel when they start teaching. This YTT immersion is unique in that it's perfectly suited to newly trained yoga teachers (whether you are teaching or not!).  You get to take a deeper dive into yogic philosophy, anatomy, meditation, pranayama plus you will gain confidence in giving cues, adjustments and corrections. I also loved the public speaking workshop, all the yoga mechanics workshops with Stella, Deva's classes and light energy activation workshop and learning about Ayurveda and the daily cleansing Kriyas. We also got to experience Kundalini with Alka and Ashtanga with Deva – we fitted so much into 10 days!
Taryn, Yann and Alka have poured so much love and care into this retreat. You will feel well supported and listened to and you will be in such safe, caring and well experienced hands. Since I have come back from Bali, I have noticed a difference in my teaching and my students have even commented on it. I find myself standing taller, I leave my mat more often and I feel like I am now owning my presence in the studio.
Thank you Taryn, Yann, Alka and everyone at Loka Yoga for another truly wonderful and life-changing experience."
– Bea Grist (UK)
"I took this 100 hour YTT, which is a training upgrade  course specifically for yoga teachers, and it has been a great journey!!  We tried so many new styles, practices, teaching workshops, tips & tricks, Ayur Veda, practical anatomy and yoga mechanics! Teachers really are experts, creating a lovely atmosphere and truly sharing their passion with us!  It was amazing."
– Alla Simakova (Ukraine)
"Just completed my 100-hour YTT with Loka Yoga School and WOW!  What an experience!!
Taryn puts so much love care and dedication into her trainings. This was the perfect course for me after my 200 hour YTT (which I did elsewhere), allowing me to deepen my knowledge, skills and confidence!  The course was so full of variety, I feel I have come away with so many more tools in my yoga toolbox to share with others! Plus a bunch of beautiful yogi friends!
Thank you Loka Yoga School! ❤️"
– Beth Kelsall (UK)
"I am beyond grateful that I found Loka Yoga School on Instagram!  Taryn, Yann and Alka have created not only a beneficial yoga teacher training program but an environment in which you can truly be yourself and blossom into the person you want to become.  Getting over my fear of teaching yoga is easy here as we do teach two classes in front of our peers while receiving honest feedback to help us improve. The teachers here also hold space so beautifully in which you can explore all aspects of yoga including the philosophy behind it.  It's a more in-depth personal journey than you might initially realize but you couldn't have better and more loving guides. I came back for a second training – the 100 hour YTT – with Loka Yoga School and not only did I get more training, I discovered deeper self love and true friends for life."
– Amanda Brigl (USA)
​What to expect during our 100-hour advanced Yoga Teacher Training immersion?
2 weeks with like-minded people, studying and sharing knowledge of yoga
Revitalising your yoga teacher qualification and get assistance in your desire to uncover the yoga teacher within

Increase your confidence for teaching others

Refresh your memory, knowledge and skills in Asana, Anatomy and Philosophy

Learn about the biomechanics of yoga

Increase your physical strength and flexibility through asana

Provide inspiration for you to become a better yoga teacher

Create a safe, supportive environment for you to explore your heart and mind

Elevate your energy and motivation

Help you to develop awareness of your body and mind

Refresh your body and mind to increase your physical, mental, and spiritual health

Teach you techniques to cleanse your body with traditional yogic practices and nutrition
What will you gain from this Immersion?
Yoga Nidra certification along with advanced 100 hours YTT qualification
The confidence to TEACH YOGA, BREATHWORK AND MEDITATION and share the joy of yoga with others
A deeper insight to Yoga Philosophy from teachers who have lived the yogic lifestyle in India, Bali, South Africa, Australia, Europe and abroad
The knowledge to teach various styles of yoga to a variety of populations
Understanding The 4 Principles of Yoga and how to take various contributing factors into consideration to teach a powerful class
The ability to sequence various styles of yoga to teach in a studio, workplace, private clients or a fitness center environment
Special additions to include in your class to enhance your student's experience
Experience classes and workshops to develop your understanding of how to become successful in teaching the art of yoga
Comprehensive course manual
A book of sequences to practice and keep
Additional hours to log with Yoga Alliance (for members of this association)
Business development, marketing and the tools required to STAND OUT!
A new perspective and worldview
The confidence to share the joy of yoga with others
The discipline to conduct yourself in a manner that is consistent with the Yamas and Niyamas 
A priceless experience and a lifetime of memories! 
Experiencing our 100-hour Yoga Teacher Training in Bali is like no other retreat in the world.   Participating in this immersion presents the opportunity for you to study yoga abroad in a welcoming environment where you can grow spiritually, mentally, and physically. 
Our affordable refresher course provides inspirational workshops, classes, lectures, a comfortable living space, nutritious meals and much more. 
We pride ourselves on offering residential yoga courses that permit the student to focus 100% on their yoga training. 
In our yoga school in Bali, we are able to offer 200-hour yoga teacher training, short courses and retreats. 
Loka Yoga School is amongst the best yoga schools in Bali for Yoga Alliance certified and accredited teacher training, specialising in hatha, vinyasa flow, power yoga and yin yoga yoga teacher training, breathwork teacher training, meditation teacher training and yoga retreats.
This amazing 100-hour certified yoga retreat includes:
Retreat Package (exc accommodation): USD $1999

Retreat Package including accommodation: USD $2499

* 200hr YTT graduates of Loka Yoga School receive an exclusive discount to all courses and trainings.
If you are a previous participant or graduate of ours, please email us directly!
Next 100 hour Immersion:
7 - 18 July 2025
**Placements are strictly limited to only 16 students per training. This allows the personal focus and attention each individual deserves and ensures you are set up for success, comfort and enjoyment along your 100hr YTT journey.
Yoga Alliance accreditation
The certified yoga teacher training courses offered by Loka Yoga School include the 100 hour yoga teacher training program. Whether you have decades of knowledge of this ancient practice or have only practiced a few years, here at Loka Yoga School you will be able to develop your understanding of yoga to such an extent that you will in turn be able to teach yoga professionally. Following successful completion of the program, our graduates can submit their hours within their Yoga Alliance registered yoga teacher (RYT 200) membership.
Base requirements for successful completion and certification includes attending and actively participating in all classes, remaining present, dedicated and enthusiastic.
Yoga Teacher Training - Code of Conduct
The Loka Yoga School Teacher Training program is rooted in the ancient wisdom of yoga. We make the greatest effort to uphold a code of conduct dictated by the heart and request our students to do the same.
Maharishi Patanjali, the originator of the Yoga Sutras, described certain modes of behaviour supportive of the spiritual practice. Your time with us should be guided by the following values: Respect (to teacher and students), Non-violence (physical, mental and emotional), Honesty, Self-Responsibility, Compassion, dedication to the practice.
In order to successfully complete our course with Loka Yoga School, you must participate in all classes. In the event of serious injury or illness and with medical advice, absence may be assessed accordingly. This is a decision made by the lead teacher. Please be prepared to immerse yourself in the studies and embark on the ultimate adventure of a lifetime!
BOOKING TERMS & CONDITIONS ARE NOTED ON OUR TEACHER TRAINING PAGE
An Advanced 100 hour Yoga Teacher Training Immersion