Yoga Alliance Certified Trainings​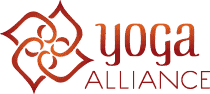 Do you want to commit to teaching or deepening your practice?
Then the Loka Yoga School Teacher Training is for you!
Entirely self-paced, comprehensive trainings with professionally filmed videos and content to develop your skillset.
Continued education setting you up for success. Yoga Alliance members can also add to their training hours folio.
200 hour Yoga Teacher Training
Our commitment is to offer you a pathway to bring more love, awe and joy into the world before you leave the planet. Expect to deepen and diversify your community and connect intuitively to the yoga fundamentals. This is a journey of transformation.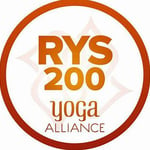 Our Bali courses offer an opportunity to combine the lush beauty and healing energy of the 'island of the Gods' Bali. Nourished with homegrown organic food, immersed in nature, amazing surf and beaches, beautiful cafes and town and an authentic and deeply moving Yoga Teacher Training course.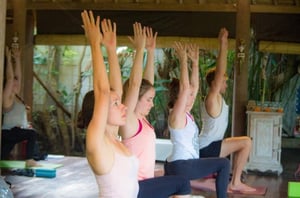 Over the course of these 200 hours and more, you will learn to teach safe, intelligent, and embodied alignment-based yoga in the styles of hatha, vinyasa, power and yin yoga. You will understand the workings of the body and how to make each asana feel great for a wide variety of bodies. You will not just be a yoga teacher but a somatic movement educator. You will understand the flow of a well-sequenced vinyasa flow class. You will be able to confidently share yoga in a way that maximizes the health, sustainability and happiness of our bodies, up-levels our life perspective and positively evolves the way we relate to our world.
This Yoga teacher training exceeded all of my expectations totally. It covered all aspects which I was seeking: having a wonderful comfortable place in Bali where I can focus on myself, yoga classes where my body has been challenged in a good and healthy way and learning more about the anatomy and philosophy of yoga. Training with Loka Yoga allowed me to grow, such that I feel comfortable to teach and also have the desire to share my light of yoga now!
– Tina K (Germany)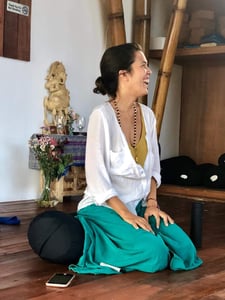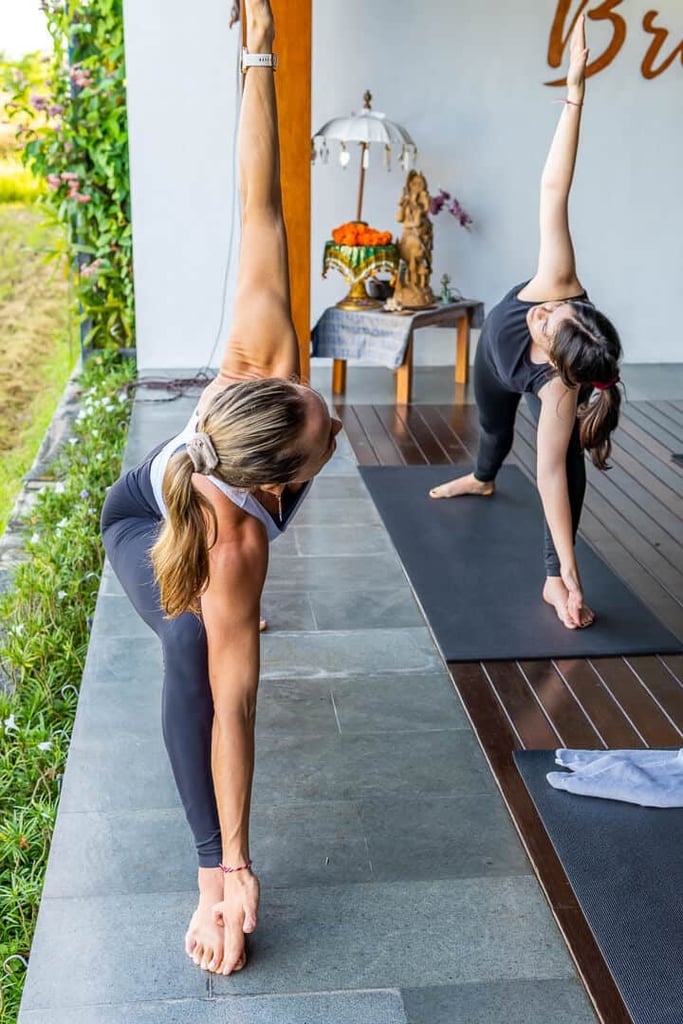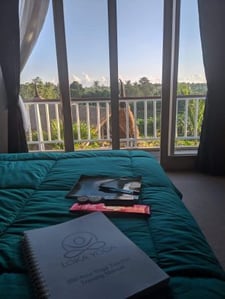 Our residential 200-hour Yoga Teacher Training courses include:
Onsite accommodation (course-only option available)
Nourishing breakfast
Exclusive welcome pack
Course materials
All course activities, workshops, lectures and classes as well as BONUS!
additional activities outside of the course
Daily meditation, pranayama and mantra classes
Life changing Yoga Philosophy teachings
In-Depth Yoga Anatomy education
Daily morning asana practice experiencing most types of yoga, including;
hatha, vinyasa, yin, power yoga, Yin & Yang, Yoga Nidra
There is no better time to become a yoga teacher than NOW!​
Professionally certified 200-hour and 100-hour yoga teacher training.​
A unique opportunity to join us in Bali, study and practice yoga whilst enjoying the natural beauty surrounding us.
Our internationally accredited yoga teacher training program will provide you with the credentials necessary to teach globally.
Not only will you dive deeper into your practice and immerse yourself in complete in-depth training into the yogic sciences, you will learn the art of teaching yoga asana and also gain a comprehensive understanding of the philosophy, lifestyle and techniques of yoga.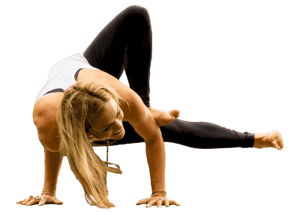 Evaluation & Certification
Assessments will be based on practical evaluation of a 30-minute and 60-minute practicum.
Student conduct will be a part of the assessment criterion.
Evaluation or certification will be carried out only for those students who have attended all classes within the 200 hour program.
Yoga Alliance Certifications in Bali – RYT 200
The certified yoga teacher training courses offered by Loka Yoga School include the 200 hour hatha vinyasa yoga teacher training program. Whether you have knowledge of this ancient practice or you are just a beginner, here at Loka Yoga School you will be able to develop your understanding of yoga to such an extent that you will in turn be able to teach yoga professionally. Following successful completion of the program, our graduates can join Yoga Alliance as a registered yoga teacher (RYT 200) as per their qualification.
Yoga Teacher Training – Code of Conduct
The Loka Yoga School Teacher Training program is rooted in the ancient wisdom of yoga. We make the greatest effort to uphold a code of conduct dictated by the heart and request our students to do the same.
Maharishi Patanjali, the originator of the Yoga Sutras, described certain modes of behaviour supportive of the spiritual practice. Your time with us should be guided by the following values: Respect (to teacher and students), Non-violence (physical, mental and emotional), Honesty, Self-Responsibility, Compassion, dedication to the practice.
In order to successfully complete our course and be certified as a 200hr yoga teacher with Loka Yoga School, you must participate in all classes. In the event of serious injury or illness and with medical advice, absence may be assessed accordingly. This is a decision made by the lead teacher. Please be prepared to immerse yourself in the studies and embark on the ultimate adventure of a lifetime!
Refund Policy for International Pre-Registered Teacher Training YTT 200
All applicants are advised to carefully consider the time and resources required for the course before forwarding the application for the teacher training course. Upon registering for a yoga teacher training course or workshop, payment is due within 48 hours to secure your place. The deposit submitted with the application is not refundable. Once payment has been made, cancellation with refund or exchange may occur up until 90 days prior to the yoga teacher training course, with a 20 percent administration fee deducted. In the event a refund is agreed to be issued, payment will be made following the scheduled commencement date of the course. No refunds are given 60 days prior to the course start date. We will not refund or give credit for any missed sessions within a training or workshop. We are not responsible for any missed classes whether it be health related due to sickness or accidents. Cancellation requests must be submitted by email, from the student registered to attend the course.
Deposit for Teacher Training Programs and Courses
Deposit is non-refundable and a minimum deposit will be required to secure your spot. Once your deposit is made, we will contact you regarding enrollment for the course. Accommodation, food, flights and transportation are not included in the course tuition.
Cancellation of the course
In case of a cancellation performed by Loka Yoga School, without opportunity of a reschedule, due to any unavoidable circumstances, tuition fees or booking amount will be refunded to the student. Alternatively, in the event of rescheduled dates, the student will be able to register for a future scheduled training. It does not apply to cancellations done due to misconduct or unlawful activity performed by a student during a course.

We hold all rights to refuse or cancel admission without explanation in case of a serious misconduct, violation of the Yamas or Niyamas, code of conduct, or unlawful activity by any student on or off the premises of the course location.