BLACK FRIDAY SALE!!!
(all online training packages are at the cheapest price we have ever offered)
Book more than 1 online training & SAVE,
plus receive FREE lifetime access to all trainings purchased!
Select your choice from the Online Training Package Bundles below.
Options of packages including 2, 3, 4 or 5 of our online trainings.
LAST CHANCE TO SCORE OUR SUPER SALE!!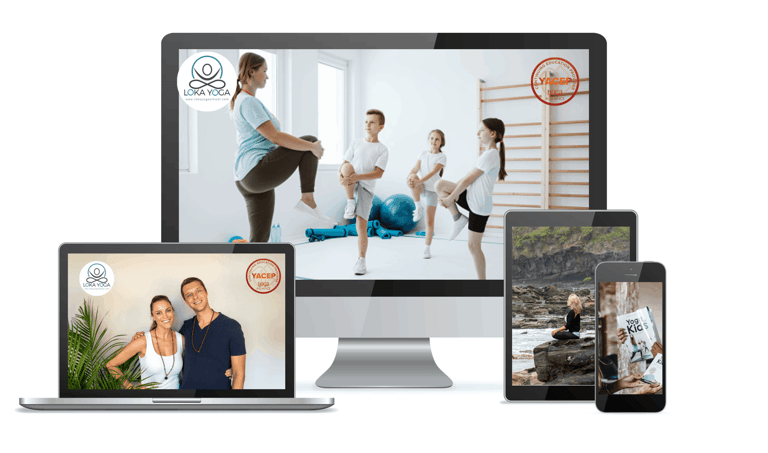 FOR A LIMITED TIME = US$ 1349
Online bundles including 5 trainings
#1
Online Training Bundle
Breathwork Teacher Training

Yin Yoga Teacher Training

Children & Teens Yoga & Mindfulness Teacher Training
#2
Online Training Bundle
Breathwork Teacher Training

Yin Yoga Teacher Training

Children & Teens Yoga & Mindfulness Teacher Training

Meditation Teacher Training
#3
Online Training Bundle
Breathwork Teacher Training

Yin Yoga Teacher Training

Meditation Teacher Training
#4
Online Training Bundle
Breathwork Teacher Training

Yin Yoga Teacher Training

Children & Teens Yoga & Mindfulness Teacher Training

Meditation Teacher Training
#5
Online Training Bundle
Breathwork Teacher Training

Children & Teens Yoga & Mindfulness Teacher Training

Meditation Teacher Training
Online bundles including 4 trainings
#6
Online Training Bundle
Breathwork Teacher Training

Children & Teens Yoga & Mindfulness Teacher Training

Yin Yoga Teacher Training
#7
Online Training Bundle
Breathwork Teacher Training

Children & Teens Yoga & Mindfulness Teacher Training
#8
Online Training Bundle
Breathwork Teacher Training

Children & Teens Yoga & Mindfulness Teacher Training

Meditation Teacher Training
#9
Online Training Bundle
Breathwork Teacher Training

Children & Teens Yoga & Mindfulness Teacher Training

Yin Yoga Teacher Training

Meditation Teacher Training
#10
Online Training Bundle
Breathwork Teacher Training

Yin Yoga Teacher Training
#11
Online Training Bundle
Breathwork Teacher Training

Children & Teens Yoga & Mindfulness Teacher Training

Meditation Teacher Training
#12
Online Training Bundle
Breathwork Teacher Training

Yin Yoga Teacher Training

Meditation Teacher Training
#13
Online Training Bundle
Breathwork Teacher Training

Yin Yoga Teacher Training

Meditation Teacher Training
#14
Online Training Bundle
Breathwork Teacher Training

Meditation Teacher Training
Online bundles including 3 trainings
#15
Online Training Bundle
Breathwork Teacher Training

Children & Teens Yoga & Mindfulness Teacher Training
#16
Online Training Bundle
Breathwork Teacher Training

Yin Yoga Teacher Training
#17
Online Training Bundle
Breathwork Teacher Training

Yin Yoga Teacher Training

Children & Teens Yoga & Mindfulness Teacher Training
#18
Online Training Bundle
Breathwork Teacher Training

Children & Teens Yoga & Mindfulness Teacher Training
#19
Online Training Bundle
Breathwork Teacher Training

Yin Yoga Teacher Training
#20
Online Training Bundle
Breathwork Teacher Training

Children & Teens Yoga & Mindfulness Teacher Training

Meditation Teacher Training
#21
Online Training Bundle
Breathwork Teacher Training

Meditation Teacher Training
#22
Online Training Bundle
Breathwork Teacher Training
#23
Online Training Bundle
Breathwork Teacher Training

Yin Yoga Teacher Training

Meditation Teacher Training
#24
Online Training Bundle
Breathwork Teacher Training

Meditation Teacher Training
Online bundles including 2 trainings
#25
Online Training Bundle
Breathwork Teacher Training

Children & Teens Yoga & Mindfulness Teacher Training
#26
Online Training Bundle
Breathwork Teacher Training
#27
Online Training Bundle
Yin Yoga Teacher Training

Breathwork Teacher Training
#28
Online Training Bundle
Breathwork Teacher Training
#29
Online Training Bundle
Breathwork Teacher Training

Meditation Teacher Training
Or book an individual training