Yin Yoga Teacher Training
20 - 25 July 2020​
26 - 31 July 2020
10 - 15 August 2020​
16 - 21 August 2020

There are a seemingly infinite number of ways to relax the mind, body and spirit on Bali. For many, merely stepping foot on the island is enough to lower stress levels. In the paradise that is Bali, the body and heart open easily, the mind relaxes and our meditation becomes more profound.
There are a seemingly infinite number of ways to relax the mind, body and spirit on Bali. For many, merely stepping foot on the island is enough to lower stress levels. In the paradise that is Bali, the body and heart open easily, the mind relaxes and our meditation becomes more profound.
Our Bali courses are structured in such a way that you can attend the course fully, while having the time to explore Canggu, the popular town areas, temples, waterfalls, the food and all the other amazing things Bali has to offer.
What do we do during our Yin Yoga Teacher Training course?
Show you the tools and techniques used to help others through Yin Yoga
Lectures on philosophy, anatomy, teaching, mind, breath and energetics
Preventing injury and promoting recovery
Myofascial release
Yin for athletes
Yin for seniors
Twice daily masterclass practices of signature sequences for you to experience your own body on a deeper level
Pose breakdown workshops of the key Yin Yoga shapes
Help you to develop awareness of your body and mind
Increase your confidence for teaching Yin to others
What will you gain from our course?
Yin yoga practice, twice daily 
The knowledge to teach Yin yoga to a variety of populations
Deep understanding of the human anatomy and how to apply this in your teaching and personal practice
Awareness of both the physical and subtle bodies
Improving your meditation practice through Yin Yoga 
The confidence to share the joy of yoga with others
The ability to shine as a Yin Yoga teacher, perfecting the art of creating and holding a safe space for students
Understanding of how to sequence a transformative Yin Yoga practice
A priceless experience and a lifetime of memories! 
Yin Yoga Teacher Training in Bali is like none other in the world.  Participating in a yin yoga course in Bali presents the opportunity for you to study yoga abroad in a welcoming environment where you can grow spiritually, mentally, and physically. 
Our affordable yoga teacher training provides Yin Yoga certification from a school accredited with the international body of Yoga Alliance.  Our retreat-style courses include inspirational lectures, a comfortable living space, expert professional teachers and much more. 
We pride ourselves on offering residential yoga courses that permit the student to focus 100% on their yoga training. 
In our yoga school in Bali, we are able to offer these transformational Yin Yoga teacher training programs. 
Loka Yoga is amongst the best yoga schools in Bali for yin yoga training, Yoga Alliance teacher training, hatha vinyasa flow yoga teacher training, ashtanga yoga teacher training, and yoga retreats.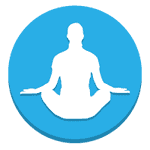 Investment
only US $599 for the full package!
​*terms & conditions apply
Course only option: US$ 450
Private room option: US$ 799​​​​​​​​​​​​​​​​​
The Yin Yoga Teacher training course full package includes:
Accommodation twin-share at our yoga retreat and sanctuary in Canggu, Bali

Breakfast each day

Daily morning and afternoon asana practice​

Course materials

All course activities, workshops and classes

Daily meditation, pranayama and mantra chanting classes

Expert workshops and lectures

Specialised focus and attention on YOU
What a day during the program will look like...
· 07:00 Daily yoga practice (including meditation, pranayama and asana)
· 08:30 Breakfast
· 09:30 Understanding the Human Body
· 11:30 Lunch break & Free time
· 14:00 Theory of Yin Yoga (history, alignment, fascia, meridians)
· 16:30 Yin class (building confidence in your own personal practice and teaching)
· 18:00 Dinner break & free time​​
Our venue is an elegant seven bedroom retreat with villa-style accommodation harmoniously placed within extensive landscaped gardens right by the famous beach in Canggu. Surrounded by emerald green rice paddies in a quiet and peaceful location, this is the ultimate hideaway to kick back and relax. Canggu still maintains the true essence of Bali… un-spoilt vistas, the natural beauty of its ancient temples and the friendly local inhabitants not to forget the best surfing spot from the West Coast on Echo Beach, located just down the road.

On site, enjoy the beautiful swimming pool, garden areas, exquisite yoga shala and gazebo with the most incredible views and blissful areas for meditation. We will have the venue to ourselves to allow a safe space to dive deeper into self-knowledge. ​ The breakfast buffet meals will all be prepared on-site by our qualified chefs (specialising in the finest quality vegan and vegetarian cuisine) and are highly nutritious. We have spent a lot of time designing a meal program that will give you everything you need to nourish and nurture your body and soul, to start each day with energy and vitality!

Dive deeper into your yoga practice as you enhance your skills and recharge in a supportive environment. Enjoy the food, tranquility, town and beaches in Canggu.

Join us on our next 200-hour yoga teacher training course in Bali, Indonesia. Take time to enjoy the nature and surf of this paradise as you journey into your practice and the study of yoga.
Check out our venue below!
Taryn Weggelaar is a highly sought after teacher and mentor.   For over 7 years she has been sharing her ​​​​​
teachings of Yin Yoga with the world and now brings her knowledge, experience, wisdom and
true understanding of the body, yoga, meditation and pranayama to this 5 day course!​​​​
With an impressive background including working for the Australian Institute of Fitness and helping
some of Australia's Olympic athletes through a specialised Yin Yoga program to prevent injury and
promote recovery, Taryn has also worked with aged care senior citizens, corporate employees working
in an office environment, fitness centres, surfers and yoga studios.
Taryn believes that we all possess the ability to heal ourselves from the inside out.  By cultivating deep
presence, we open up our channels of awareness and can create radical shifts on our own lives.  She is a deeply passionate and authentic teacher who practices what she teaches and supports her students to do the same, believing that when we are in alignment with the truth of who we are, our life begins to flourish beyond anything we ever thought possible.
Personally experiencing great benefits in her own practice to aid her injuries, flexibility and overall health and wellness, Taryn has continued to further develop her own studies, attending workshops, lectures and courses with many famous yoga teachers and scientific experts around the world to share the latest research and understanding with her students.  Always a student, with a passion to share as a teacher.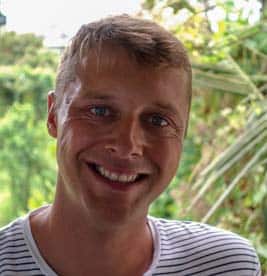 Yann Cadic was born with a passion for helping others.  Following over 10 years working as a nurse in several countries, he has extensive professional medical experience, working in various sectors of the medical industry.
Based on science, and modern-day research blended with ancient wisdom and practice, Yin Yoga is the perfect blend where science meets spirituality.  Understanding the human body on a deeper level is paramount to teaching an experiential Yin class.
Teaching Yoga Anatomy for the Yoga Alliance accredited 200-hour yoga teacher training courses, Yann has also been running First Aid trainings as a certified instructor for the American Heart Association. Previous certifications also include Health Safety and Environment International Advisor from the worldwide recognised entity NEBOSH.
Students are drawn to Yann's stories that align with his teachings, allowing him to be more relateable.  His keen desire to share his knowledge, experience and expertise make him a natural teacher and leader with an amazing ability of communicating the information in a way it is easily absorbed.  Even those speaking English as a second language have been able to embrace his teachings!
Yann's passion continues as he is excited to be able to present his students with a deeper, profound knowledge and understanding of the human body.  Helping students to understand themselves, to help others.
Evaluation & Certification
Assessments will be based on written as well as practical evaluation.  
Student conduct will be a part of the assessment criterion.  
Evaluation will be carried out only for those students who have a minimum of 90% attendance.
Yoga Alliance Certification - Continued Education
The yoga certificate courses offered by Loka Yoga include fully residential Yin Yoga teacher training programs. Whether you have knowledge of this practice or you are just a beginner; here at Loka Yoga you will be able to develop your understanding of yoga to such an extent that you will in turn be able to teach yoga professionally. Our graduates can log these hours with Yoga Alliance as continued education as per their qualification.
Yoga Teacher Training - Code of Conduct
The Loka Yoga Teacher Training program is rooted in the ancient wisdom of yoga. We make the greatest effort to uphold a code of conduct dictated by the heart. and request our students to do the same.
Maharishi Patanjali, the originator of the Yoga Sutras described certain modes of behaviour supportive of the spiritual practice, put into modern terms we can say that your time with us should be guided by the following values: Non-violence (physical, mental and emotional), Honesty, Self-Responsibilty, Compassion, dedication to the practice.
In order to successfully complete our course and be certified as a Loka Yoga Teacher, you must particiapte in 90% of classes, though we do allow absences due to valid reasons such as illness Please be prepared to immerse yourself in the studies.
Please be advised and remember that we will be living in practicing within a sacred location in India, a country that is very traditional in it´s code of conduct, we will ask our students to adopt and respect the local behavioral custums.
Refund Policy for International Pre-Registered Teacher Training
All applicants are advised to carefully consider the time and resources required for the course before forwarding the application for the teacher training course.  Upon registering for a yoga teacher training course or workshop, payment is due within 48 hours to secure your place.  The deposit submitted with the application is not refundable.  Once payment has been made, cancellation with refund or exchange may occur up until 90 days prior to the yoga teacher training course, with a 20 percent administration fee deducted.  In the event a refund is agreed to be issued, payment will be made following the scheduled commencement date of the course.  No refunds are given 60 days prior to the course start date.  We will not refund or give credit for any missed sessions within a training or workshop.  We are not responsible for any missed classes whether it be health related due to sickness or accidents. Cancellation requests must be submitted by email, from the student registered to attend the course. 
Course cancellation will only occur if there is an "Act of God" or environmental disaster deemed dangerous for the health and safety of the students. If the course is cancelled, tuition will be either reimbursed or credited to use towards a future training. We therefore recommend that all applicants carefully examine their upcoming obligations so that they may be able to devote their full attention to the teacher training program.
Deposit for Teacher Training Programs and Courses
The deposit of US$ 500.00 is non-refundable and the deposit will be required to secure your spot. Once your deposit is made, we will contact you regarding enrolment for the course. Accommodation, food, flights and transportation are not included in the course tuition.
Cancellation of the course
In case of a cancellation performed by Loka Yoga School, due to any unavoidable circumstances, tuition fees or booking amount will either be refunded to the student or the student will be able to register for a future scheduled training.  It does not apply to cancellations done due to misconduct or unlawful activity performed by a student during a course.


We hold all rights to refuse or cancel admission without explanation in case of a serious misconduct or unlawful activity by any student on or off the premises of the course location.
Yin Yoga Teacher Training