How much experience do you need to do yoga teacher training?
How much experience do you need to do yoga teacher training? 
Yoga's popularity has immensely increased within the last decade or so. People have started taking it up because it is a great stress reliever and makes the body and mind incredibly active and healthy. Naturally, since many people want to experience the benefits of yoga, the number of teachers has increased too.
If you have practised yoga for a long time now, or if you are just a beginner and have decided to become a yoga teacher, you have come to the right place. Looking into yoga teacher training programs can take up a lot of your time, but in the end, it is worth it. Before we begin, there is one thing you should ask yourself – how much experience should you have before you dive into this subject?
There are a few things you should consider regarding this, so without further ado, let's dive into the subject!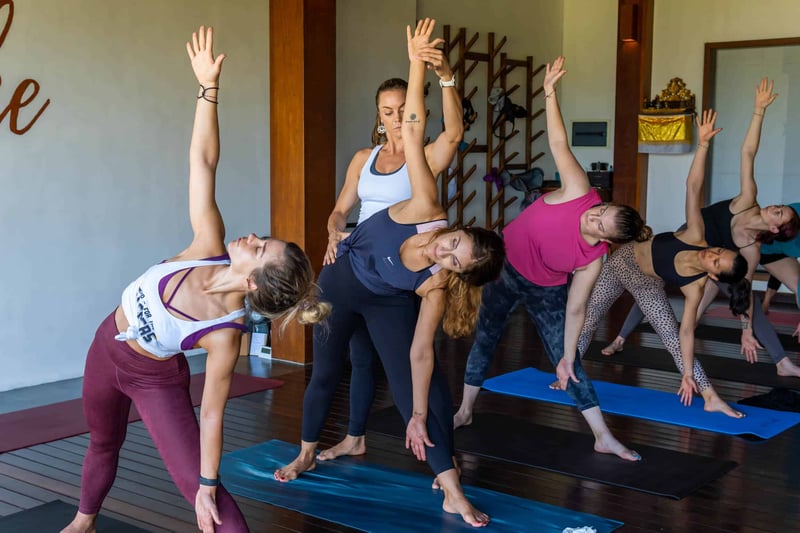 Do you need the experience to do this?
Sometimes, people tend to believe that regular yoga practice is needed if you want to consider becoming a yoga teacher. But this is not true. In some cases, you don't need to have experience if you want to enter the world of an experienced yoga teacher. Of course, before every yoga teacher retreat, you should take a few classes and see how it fits you. You will notice an instant connection and start doing the poses easily.
Also, remember that, if you want to learn about yoga, you need to know that there are different types of yoga, so you may need some time to find the style that suits you the best. Of course, you do not have to choose a type immediately, but it would be good to know your preferences, so you can continue your yoga teacher training by giving 100% of yourself.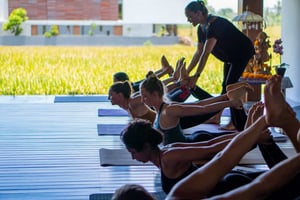 On the other hand, some yoga training requires a lot of experience before you begin. As we mentioned, it is all about the type of yoga you want to practise. In this case, you need to remember that teaching and practising yoga are two very different concepts. You may be on an advanced level when it comes to practising yoga, but that does not mean that you have what it takes to be a yoga teacher. At least not yet.
Which courses are available?
You will most likely stumble upon the 200-hour yoga teacher training or YTT. It is one of the most well-known and popular courses you can find, and through this course, you will get the necessary training to become an incredible yoga teacher. This is where you will meet your limitations face-to-face and learn how to push them. You will have difficulties with many poses and find yourself physically and emotionally challenged.
In essence, it is a delicate position to be in because it will make you both fragile and strong as a teacher. You can use this further down the line and show your students that it is okay to be both. They will love learning from a teacher who is not afraid to show off their vulnerable side. This can even challenge them to explore their limitations and push them.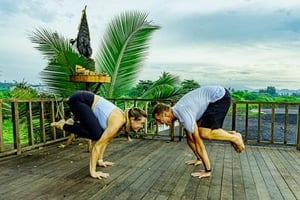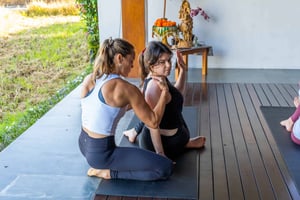 Before you start yoga teacher training
We have gathered a few tips for you before you start your yoga training. Over the years, after you begin teaching, you will notice that these make up for some very good points, and you will be glad that you have known them.
Let go of expectations

Whether it comes to the yoga teacher retreat or the length of the training, it is natural for you to have certain expectations. Well, we are here to tell you to let all of them go. When you choose to begin this journey, the only thing that you need to remember is that you will do your best. Give yourself the time to learn something new, and accept what happens as a result.
Think about what you want

Before embarking on this journey, you need to know what you want to get out of it. People start with the intention of becoming teachers, and the yoga teacher training is designed to do just that. However, as you develop and go further into the stages of the training, you may notice that your reasons have shifted. You might realise that teaching might be less appealing than you think, or you might even figure out that there is no way you could stand in front of a class and be the teacher. All of it is okay. After all, eventually, you will evaluate whether this is something you really want to do.
Take care of yourself

This is especially important when it comes to the 200-hour yoga teacher training. You will stumble many times as you try new poses and become proficient at them. You will fall, twist, and bend, so taking good care of your body is imperative. Remember to do some stretches before you begin practising yoga and calm your body down after you are done. Injuries will happen, so the best thing you can do is nurture yourself and know when to take a break.
Cry

Yoga training will be a challenge, so confront yourself every day and pat yourself on the back after each class because you deserve it. Some days will be challenging, and the best way to let all the pressure out is to cry! Don't be afraid of your emotions – let them all out and let them flow through your body. It is normal to feel this way; all you need to do is embrace it and keep going!
Remember that yoga training is only the beginning! Your intention to enter the yoga teacher training program will take you on a path you have never walked before, so gather your strength, put a smile on your face, and begin!