What differentiates yoga for kids from yoga for adults
What differentiates yoga for kids from yoga for adults
Yoga has always meant the power to unite; this is why it is an encouraged activity for both children and adults. It is a collective experience that can make them look a bit deeper into themselves in search of a connection. Each type of yoga is different; you can focus on various things through each type. With some types, you can focus on the breathwork, with others, on meditation, stretching, etc.
In the case where children learn about yoga, there are certain aspects that you need to be aware of. First, yoga for kids is a safe and special type of yoga, and if your child wants to try it, you should respect their wishes. Second, remember that everyone works at their own pace, so this is something that you should focus on – giving each of them enough room to learn and grow.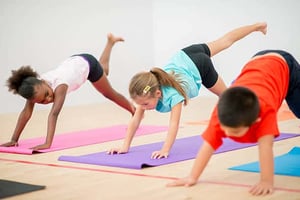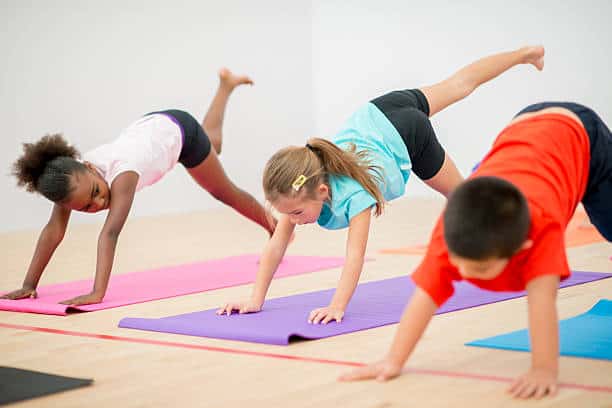 The differences between ages
As adults, we tend to learn at our own pace, but also, we always try to keep up whenever we are in a group. Sometimes, if the content of the class is too advanced for us and we fall behind, we might get frustrated, but we try again next time.
With children, the approach differentiates for each group. In essence, there isn't a unified way that you can use in the process of teaching kids yoga and mindfulness. It all comes down to the different age groups. Young children under seven years of age are just becoming aware of their bodies, so a practice such as yoga can assist them in their development. Since this age group primarily learns through movement and senses, they are known to be visual and dominant in kinetics.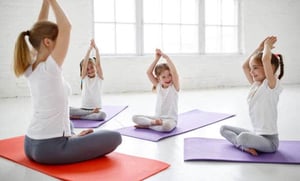 As the children develop, their needs are being developed too. They include support of emotional and physical experiences, awareness of oneself, and awareness of the environment. This is an important step for every child. Through yoga, you can support and empower them to develop the emotional resilience they need in life, and healthy coping skills before they develop even further to the next stage, the teen years. It is the healthy path to becoming an adult.
The differences between classes
Now, when it comes to kids' yoga, it is not all about meditation and breathwork. When adult yoga classes begin, the classes are mostly of a standard format.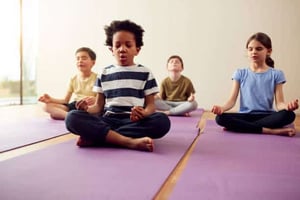 However, when it comes to yoga for kids, this can be a challenge every single time. Here is why:
When you have a yoga class with adults, you can walk around and help them adjust and deepen their poses. When it comes to children, you don't have the time or space to talk to them through the asanas. You are constantly moving, and you can rarely make any adjustments.
In classes with adults, you can help the students hold a pose for a long period. This is how, through meditation and breathwork, the body is relaxed. When it comes to yoga for kids, you have to put in some extra effort to make the class interesting and special every time. The energy has to shift and change with every lesion, and since the attention span varies depending on the age of the children, they get to keep you on your toes all the time!
With adults, there is not much to say about class discipline. The people there for the class are committed and want to make the most out of it, so everyone is trying to become calm and centre themselves during class. On the other hand, children are a bit of a handful sometimes, especially from the aspect of discipline. You need to develop a certain strategy that will work for all children in the class. This strategy sometimes includes a TV show, talking about animals or space, or even music. This shows them that you understand their interests and world and want to relate to them.
With adults, you get to talk about what is bothering them. Yoga classes can be an excellent platform to share all the events and feelings that have happened within the mind and body, and you get to relax and let go of all the stress. When it comes to children, it is important to understand that mindfulness is the last thing on their minds. In this case, all you can do is talk to them about the things that interest them the most. Again, you need to find a way to show them that you can relate to them.
When you are in an adult yoga class, it is easy to find inspiration to create an interesting class since you mostly work with your peers. But, with children, before starting, you need to do thorough research on the subject. See how parents and children can work together, take a look at some exciting classes and find a way to encourage the children to get more involved. This is the fuel that will make your yoga teaching interesting and memorable for the children.
Expect enthusiasm
Yoga for kids is an excellent outlet, making them physically active and alert. This means that each time you enter a room to teach, you might not be met with meditation and breathwork enthusiasts, instead, excitement will be present.
After all, the most important thing for a child is to feel joy and excitement each time they enter the class. Kids' yoga is an interesting subject and it is filled with eagerness as well as challenges that you need to overcome over and over again. However, the gratitude you will feel and receive at the end of each class cannot be measured by anything in the world. After all, there is no better audience than children, and if you are lucky, you will experience that firsthand!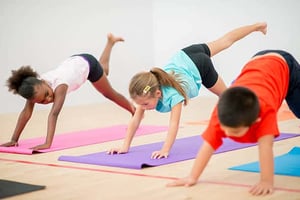 If you like the subject of yoga for kids, then you will love what we offer! Take a look at our yoga and mindfulness for children and teacher training here and unlock a whole new world!