200 hour Yoga Teacher Training:
What to Expect
Did you know yoga is predicted to be a 66.2 billion dollar industry by 2027? 
If you are thinking about completing your yoga teacher training, there is no better time to begin than NOW!  More people across the globe are practicing yoga now than ever before.
The next step, though, is finding the yoga teacher training that is right for you.
Read on to learn what you can expect from a 200 hour yoga teacher training.
What is taught during a Yoga Teacher Training?
Yoga teacher training is so much more than simply learning the physical yoga poses.
Whilst a good school and curriculum will cover many yoga fundamentals such as meditation, pranayama breathwork, yoga philosophy and anatomy, a 200 hour Yoga Teacher Training (YTT) also teaches you how to be an effective freelance yoga teacher or business owner and provides the knowledge and tools to set you up for success as a yoga teacher.  A deeper understanding of each of these is necessary to be an effective yoga teacher long-term.
The 200 hour yoga teacher training also helps students increase their own physical and spiritual health.  An emphasis is placed on creating an environment that allows yoga teacher trainees to deepen their meditative practice.
Time is also spent teaching the business side of running a yoga studio.
There are also workshops on leadership, building confidence, sequencing, adjustments and teaching skills.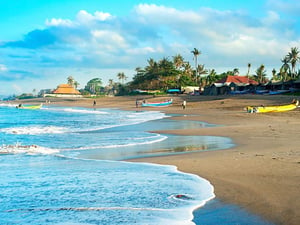 Are there prerequisites for the program?
The only prerequisite to attending yoga teacher training is having prior experience practicing yoga first.  This is not a beginner's yoga course, but a deep immersion into the history and art of the ancient practice.
Most yoga training programs ask that you have six to twelve months experience of your own yoga practice prior – whether that be online classes, in a studio or a fitness center.  As long as this one requirement is met, you are welcome to apply for a 200 hour yoga teacher training program.
What will I take away from a YTT?
There is a lot to be gained by attending a yoga teacher training course.  Here are a few things to consider:
Confidence
One of the most important takeaways from a great 200 hour yoga teacher training is confidence. You want to walk away from the experience feeling confident both in yourself and in your ability to share yoga with others. 
If you have an interest in teaching yoga to certain age groups (such as children or teens) , be sure to check and see if the program you are interested in offers workshops with this type of training. This will help you to gain not only the knowledge and experience necessary but also confidence in teaching.
Certification
When you complete the 200 hour YTT  program, you will receive your Yoga Teacher Certification. This means you will be internationally certified and recognized as a yoga teacher.
Ability
After you have finished a yoga teacher training program, you will have both the knowledge and the ability to teach various styles of yoga.
You will have worked with a team of yoga experts who have trained you and passed their expertise on to you.  This will allow you to begin working with yoga students and teaching at your comfort level.
You also should have completed a practicum, which means you will have taught yoga classes.  NOTE: if the yoga school does not offer you the opportunity to sequence and teach a class, DO NOT join this school!  Practicums are vital, so you can be sure you know what you are doing, and to set you up for success as a yoga teacher!
These are taught in a comfortable environment with a small group of your fellow yogi peers, to ease you into the practice of teaching yoga.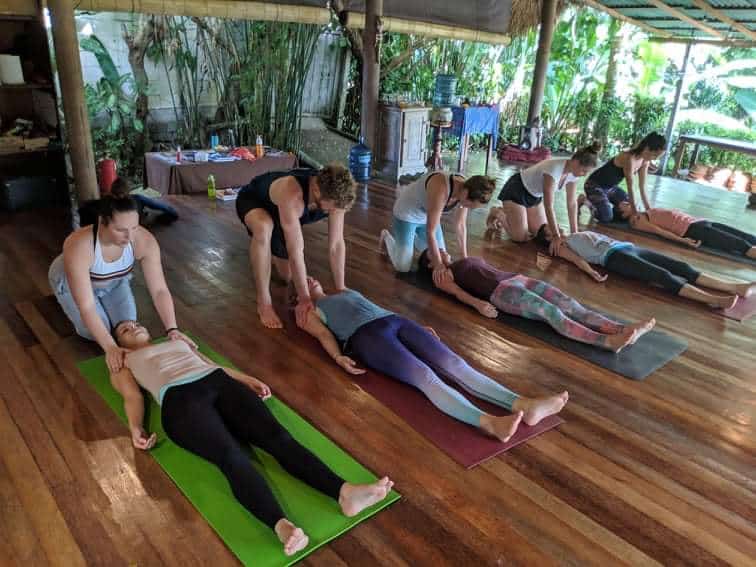 How are YTT Programs structured?
There are different types of yoga teacher training programs. Some are set up to meet every weekend for several months until you reach your 200 hours of training.
Other yoga teacher training is set up retreat-style. These intensive trainings usually run for approximately four weeks to include all 200 hours in the schedule and they are a super DEEP immersion into the experience. Students can find local training or there are amazing options in beautiful locations such as Bali. 
One of the benefits of choosing a yoga teacher training somewhere remote is the opportunity to immerse yourself fully, without the common distractions you will have at home. 
What can I expect the schedule to be like?
Every yoga teacher training program is slightly different, but they should contain majority of the same elements to align with the international certification rules and regulations.
These will most likely include:
Early morning yoga practice
Breakfast
Yoga or Philosophy workshop
Posture Lab Workshop
Lunch break
Yoga or Anatomy workshop
Yoga coursework
Dinner
Free time
Some examples of coursework for workshops are yoga philosophy, anatomy, principles of teaching yoga, sequencing, adjustments & corrections, partner yoga, prenatal or postnatal yoga, or yoga for kids and teens.
Typical 200 hour yoga teacher training programs include:
A Yoga Alliance 200 hour International teacher training certificate
Daily asana yoga practice
Daily meditation, pranayama and mantra practice​
Comprehensive course materials
Instructional workshops and classes
Additional recreational activities 
2 practicums – you practice teaching yoga within the group, a safe and comfortable environment
Other topics covered will include principles of teaching yoga and leadership techniques.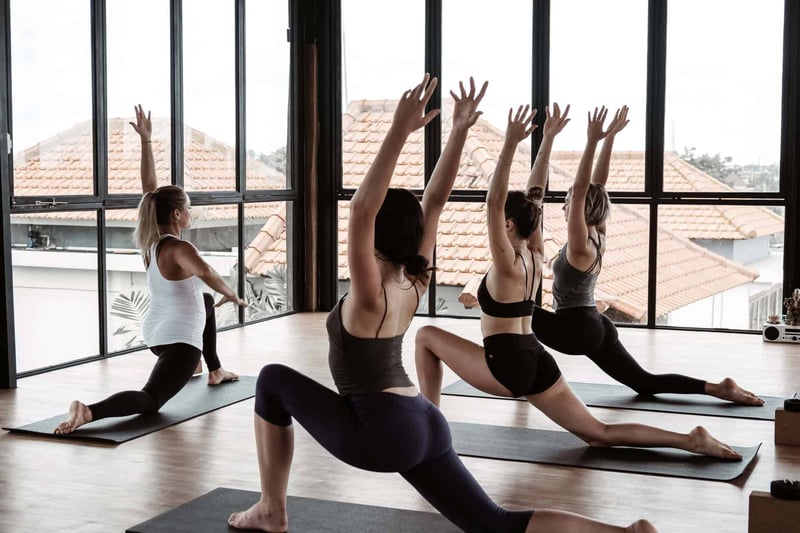 Am I a yoga teacher after I have completed this training?
After you have finished your 200 hour yoga teacher training course at a certified and accredited Yoga Alliance school, you will receive your teacher training certificate. Legally you can teach yoga without a certification. However, all yoga studios and fitness centers require their teachers to have at least a 200 hour certification for teaching and to be insured.
Will there be time for fun?
Yoga teacher training programs are a lot of work, but there is a lot of fun to be had as well!
Depending on the location of your class, there may be a number of additional activities to take part in. You will also make new friends and new memories.
If you choose a retreat-style yoga teacher training program, there may be beaches and other beautiful views for you to explore and admire.
Are you ready to reap the rewards of Yoga Teacher Training?
If you are ready to share your love and passion for yoga with others, a retreat-style yoga teacher training program is the best option!
You can complete your 200 hour yoga teacher training all at once and enjoy the beaches of Bali at the same time. This will allow you to focus on what you are learning while also resting and recharging with the beauty of nature all around you.
Click here to apply now and join us in 2022!